Queens Public Library
One of the world's largest library systems, serving over 2 million Queens residents across 62 branches.
TCS New York City Marathon
The world's largest marathon, traversing the five boroughs of New York City.
TCS NYC Marathon 50
Celebrating 50 years of the NYC Marathon
New York Road Runners
The world's premier non-profit community running organization.
Crunch Fitness
The original no-judgements gym whose logo is still going strong more than 25 years later.
Volofit
A new HIIT fitness concept with workouts that change daily to deliver optimal whole-body performance.
Tough Mudder
Fueling a global movement of people who work together to unlock their hidden potential.
Ozzy + Kazoo
For every wag and whisker – all pets deserve to be loved and cared for.
Dwight
A global network of schools where sparks of genius make the impossible possible.
Franklin
A new future-focused high school in Jersey City that is educating innovators, ready to shape the future.
One Voice
Mobilizing people committed to resolving the Israeli-Palestinian conflict and believe change is possible.
Nightingale
A K-12 independent school in NYC where every girl is acknowledged, understood, and valued.
Printique
Photographs printed with quality materials, hand-crafted love, and caring expertise.
WiNK Magazine
Award-winning multicultural fashion and beauty magazine.
INW
A leader in the future of nutrition and wellness.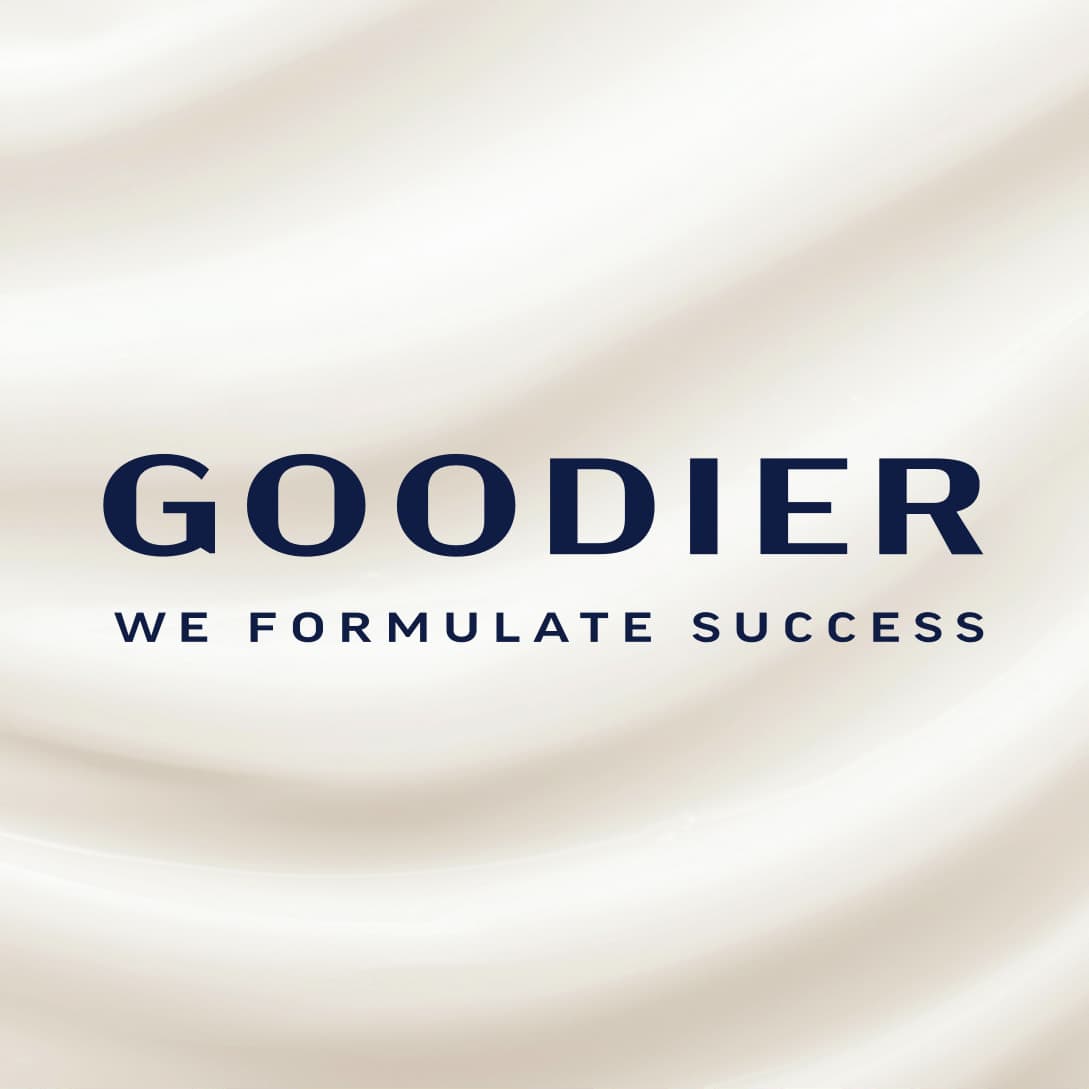 Goodier
The preferred CDMO for clinically efficacious performance skincare brands.
Sparrow
Strategic advisory firm specializing in solving problems and driving value creation.
Marshall Goldsmith 100 Coaches
Exclusive community of executive coaches, consultants, and speakers.
Trenchcoat
Thwarting human-driven risks with human-driven solutions.
Harris Family Charitable Foundation
Strongly devoted to its goal of providing access to education to as many children as possible.
Toffler Associates
Helping the public and private sector create more successful futures.
Longpath
Longpath is a mindset that cultivates future-conscious thinking and behavior.
The Kitchen
Performing arts organization dedicated to avant-garde performance, video, music, and dance.
Pictition
Picture-based petition tool where users share their passion for brands, causes, and ideas.
FETISH Magazine
The award-winning magazine was a time capsule of pop culture.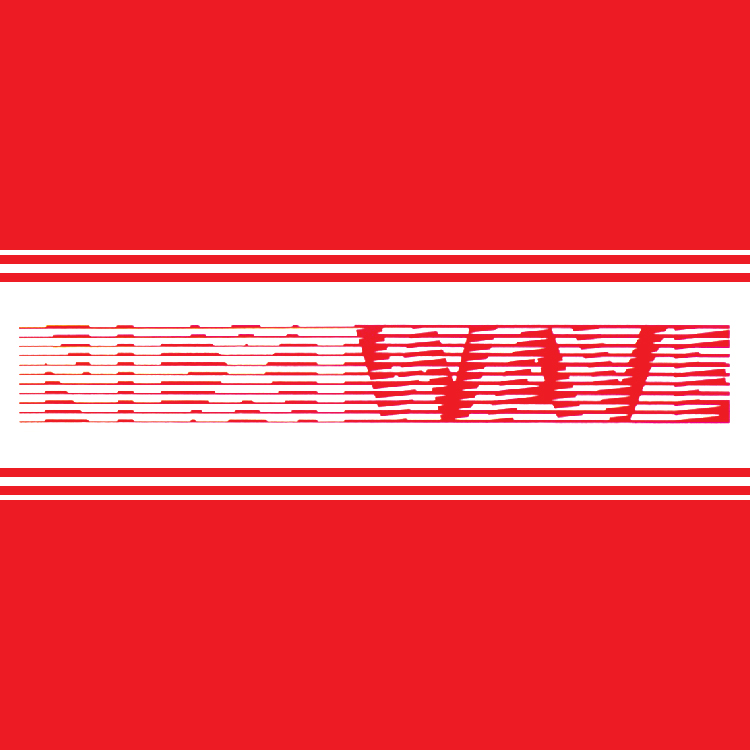 BAM Next Wave Festival
Iconic event spotlighting avant-garde artists at the Brooklyn Academy of Music.
ELLE TV
Brand extension of ELLE used during fashion week for all video content.
Barney's CO/OP
Shopping destination that featured edgy, funkier styles, and accessories for men and women.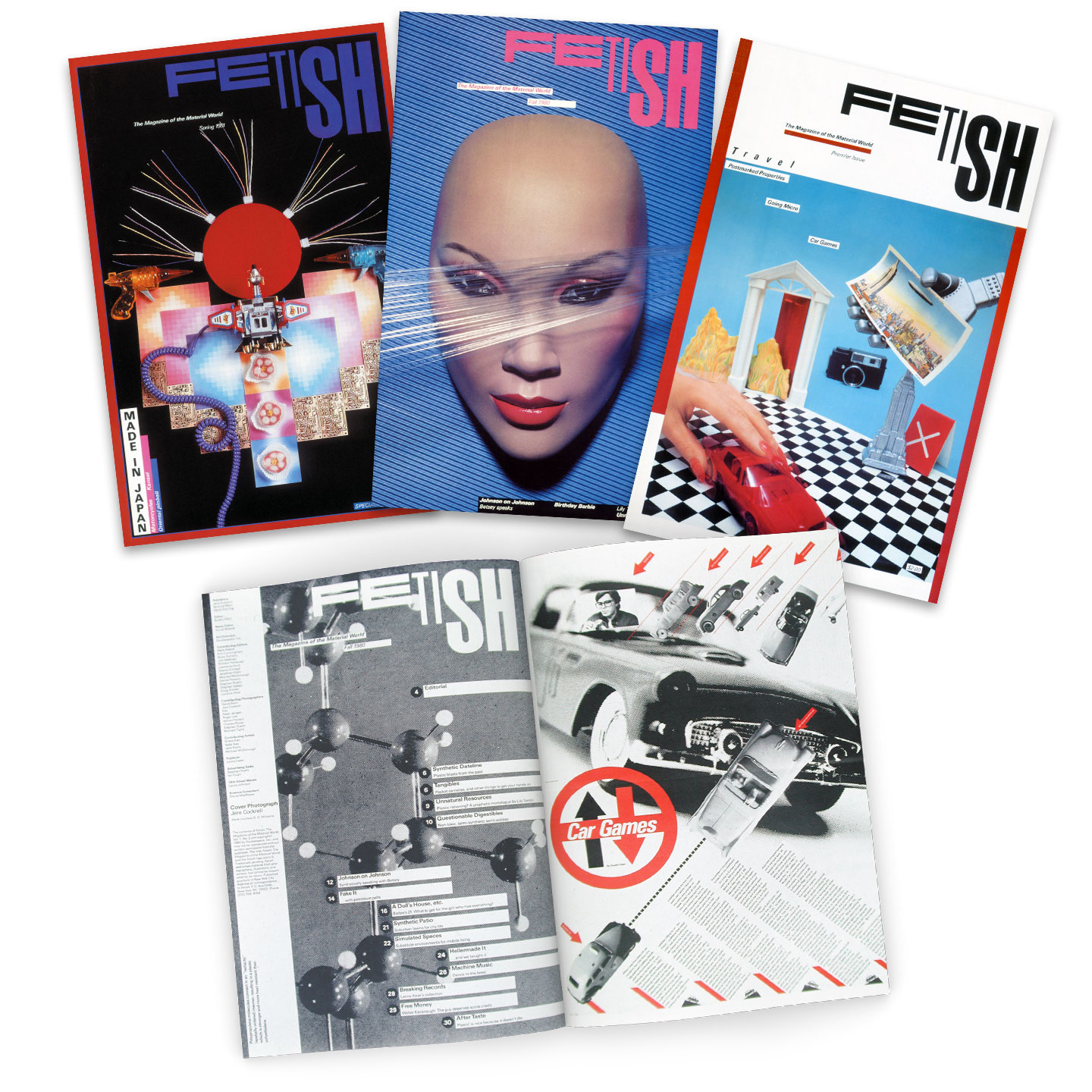 Fetish Magazine
1979-1982
In 1979, Fetish, The Magazine of the Material World, was created by Jane Kosstrin, David Sterling, and Terence Main. Designed to be a cultural time capsule, Fetish was published in seminal publications, taught in design history courses, and is in the permanent collection of the Victoria Albert Museum.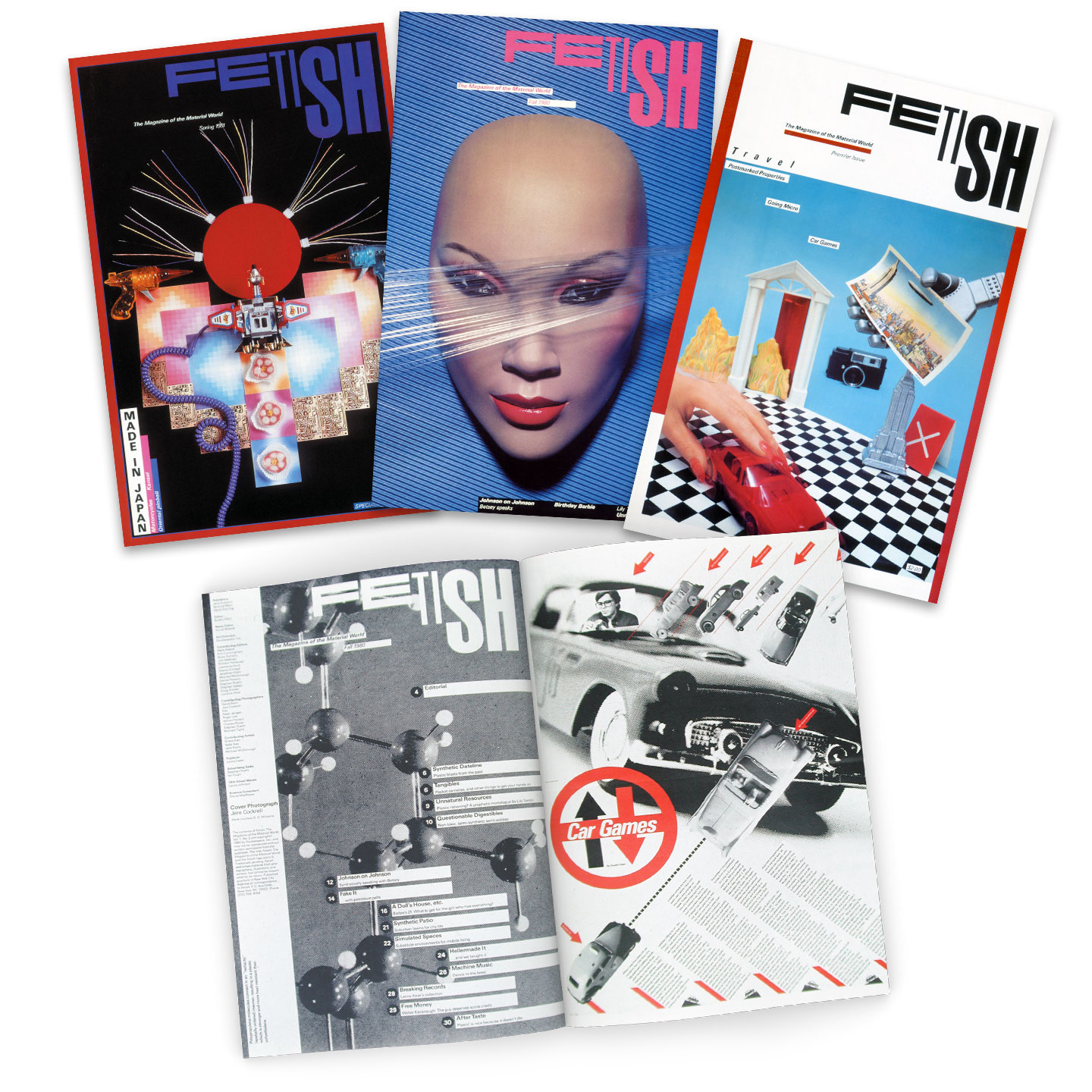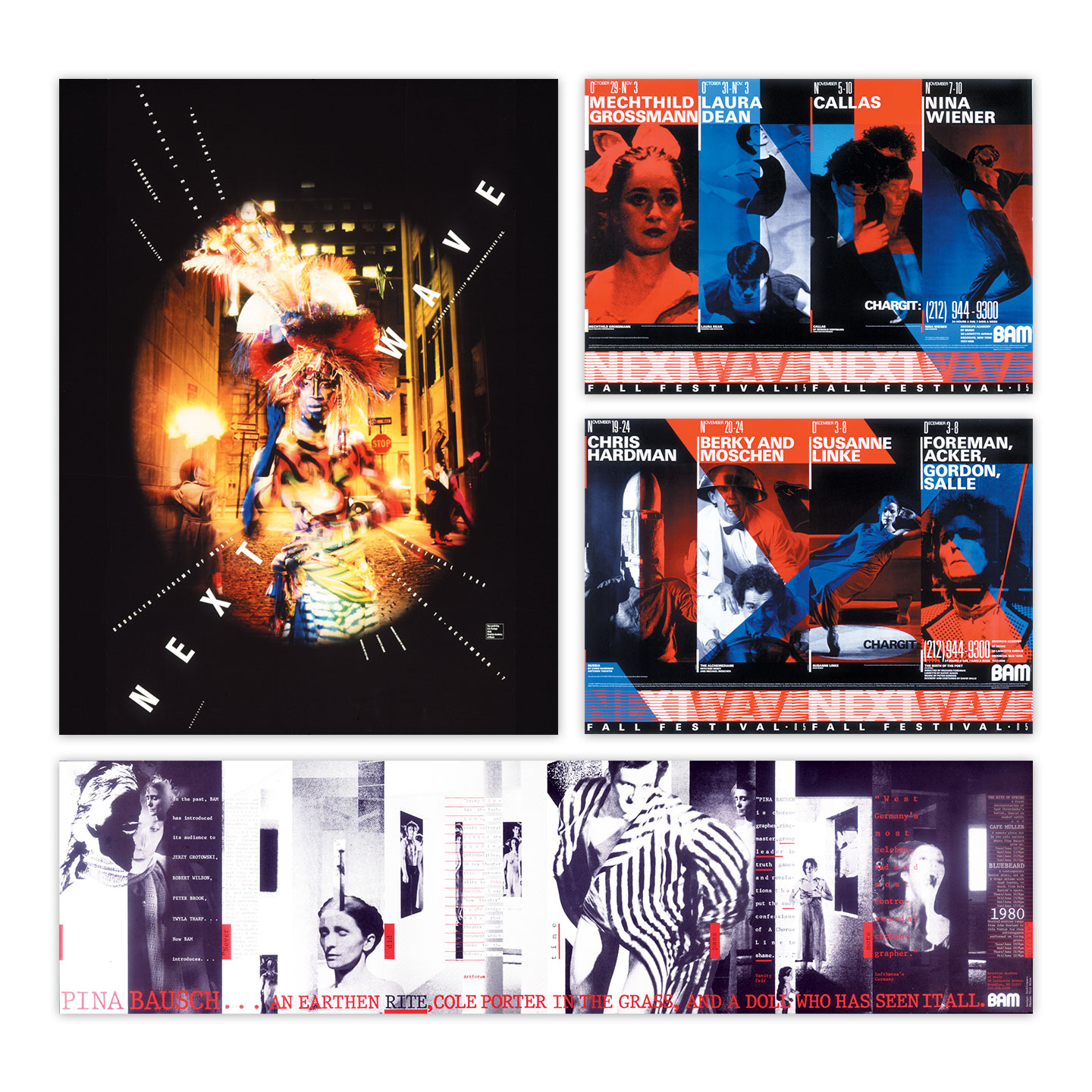 BAM Next Wave Festival
1982-1989
In 1984, Doublespace created the promotion for Pina Bausch's first performance at Brooklyn Academy of Music's Next Wave Festival. An overnight success, the performances sold out quickly. Word on the street was that, if the performance was as good as the promotion, you needed to be there. Widely published, the piece is part of the permanent collection of the Smithsonian National Design Museum.
In the ensuing five years, Doublespace worked hand in hand with Harvey Lichtenstein and Joe Melillo to push the boundaries for each year's campaign.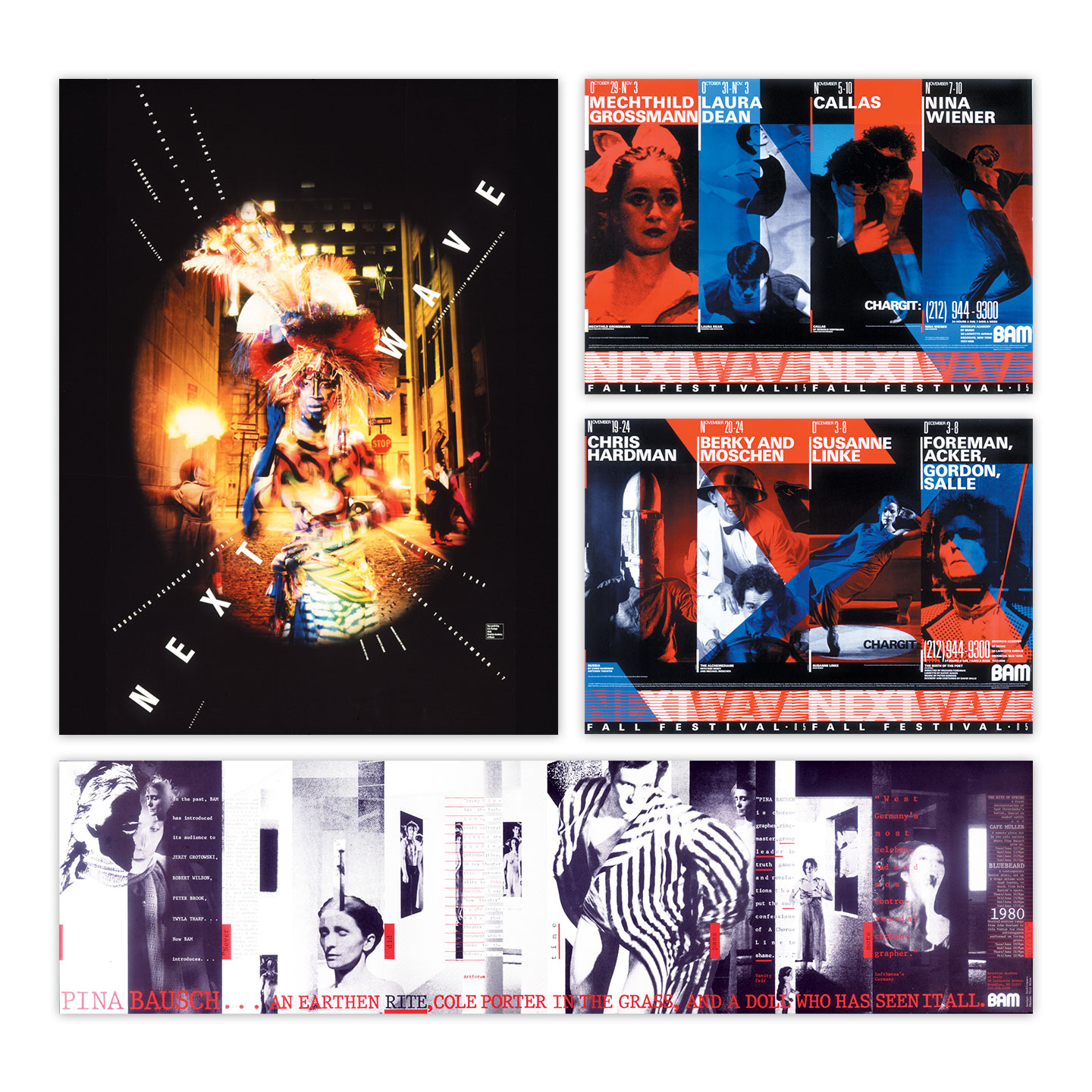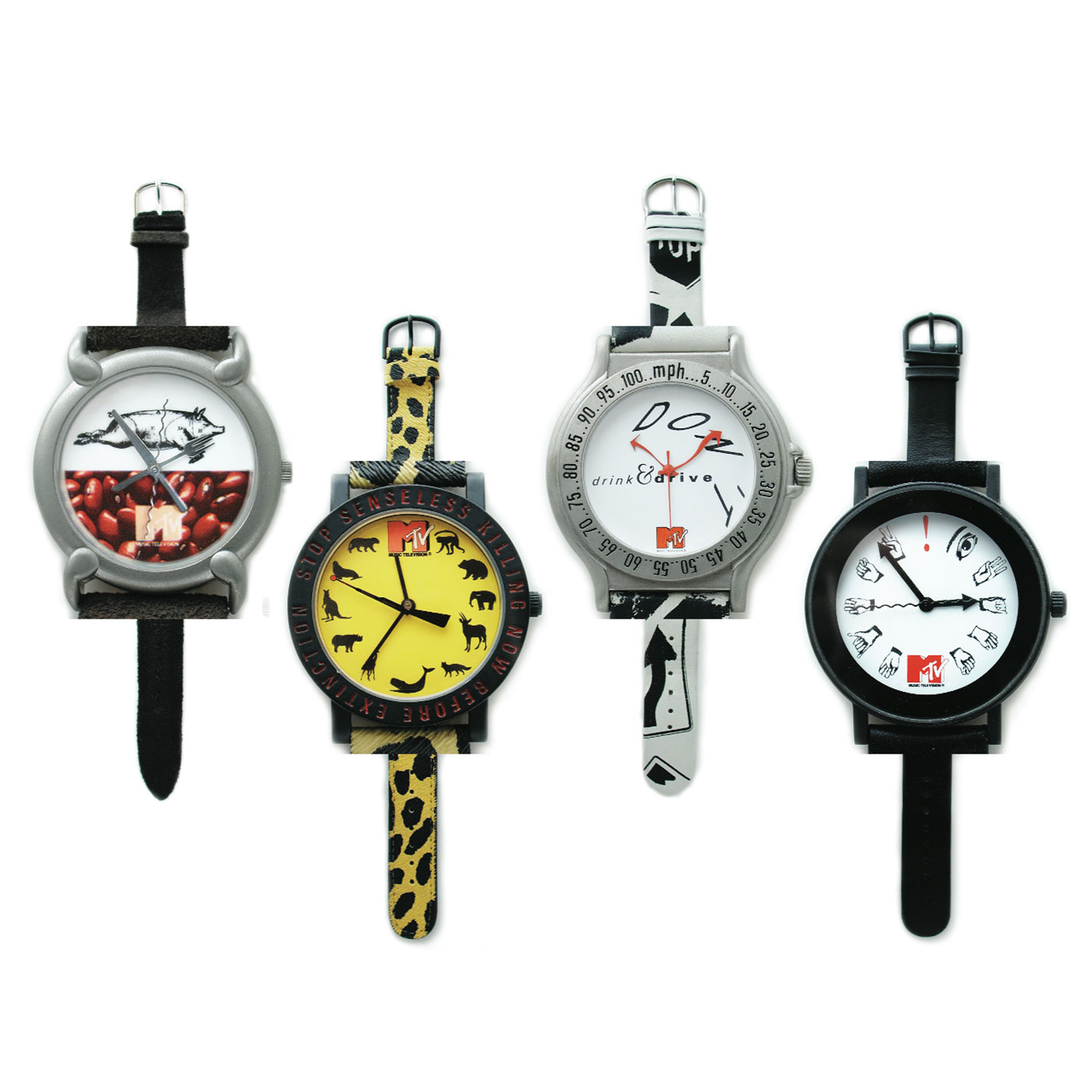 MTV
1985-1990
In 1985, Doublespace worked with MTV to create a series of licensed products that helped extend the brand off the TV and into retail. Our work included watches, t-shirts, and a black Coleman cooler. The line of 60 watches inspired by the interstitials that ran on the network and were named, Don't Drink and Drive, Pork and Beans, Endangered Species, and I Want My MTV in sign language.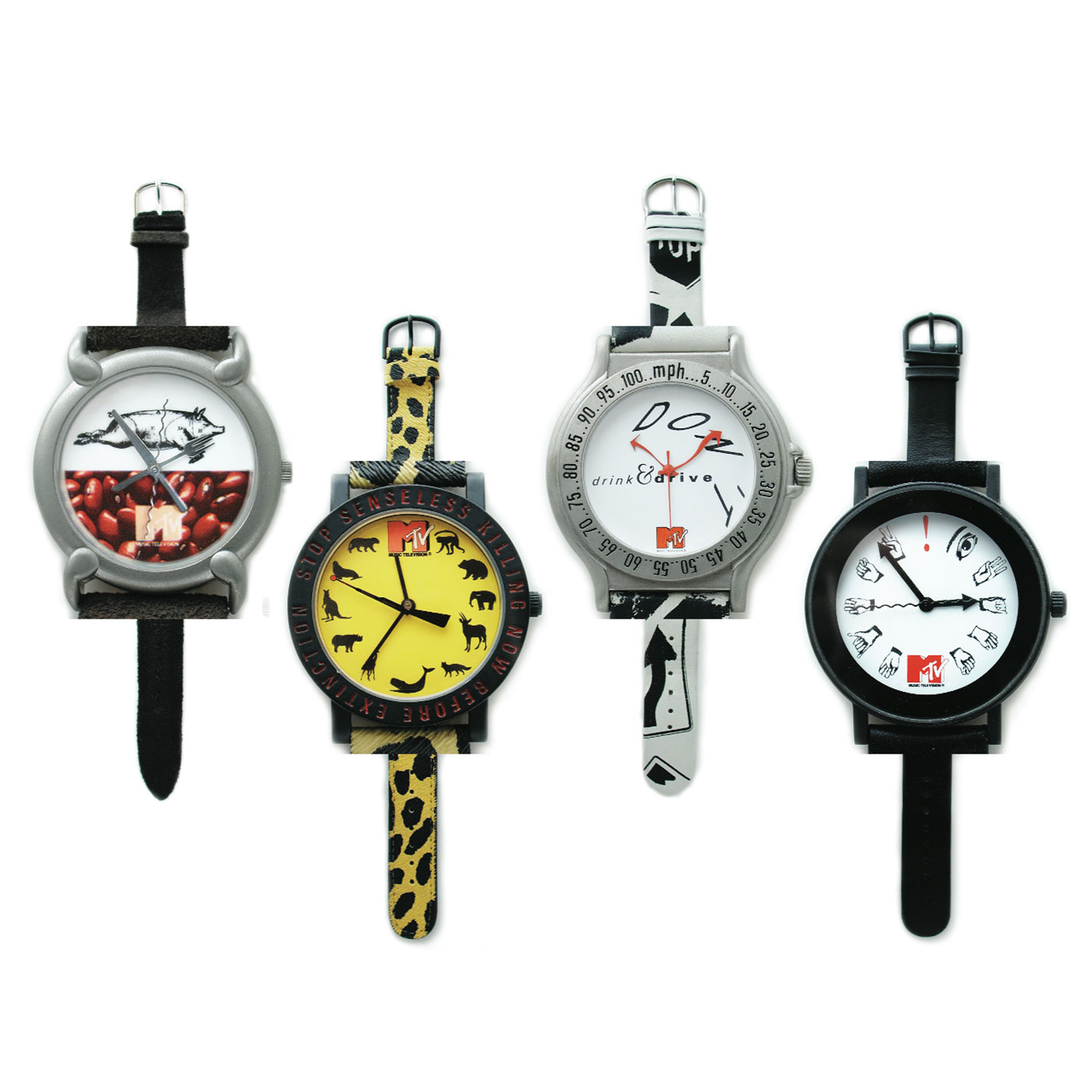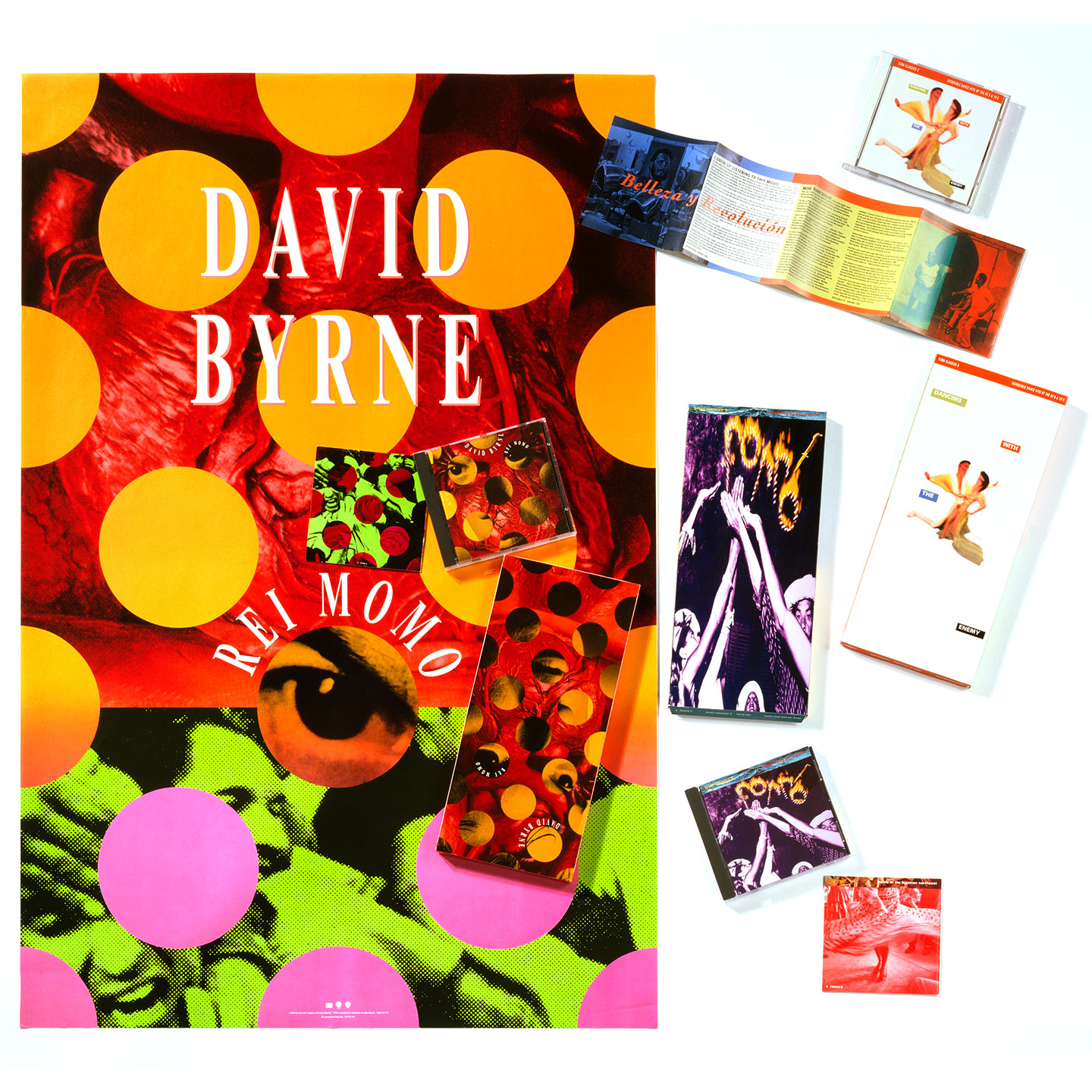 David Byrne
1989
In 1989, Doublespace worked with our musical idol, David Bryne, on the album Rei Momo. The album, inspired by Afro-Cuban, Afro-Hispanic, and Brazilian song styles, led us to East Harlem and the creation of this collage: a juxtaposition of David Bryne's face, a pumping heart, polka dots and an intense crowd.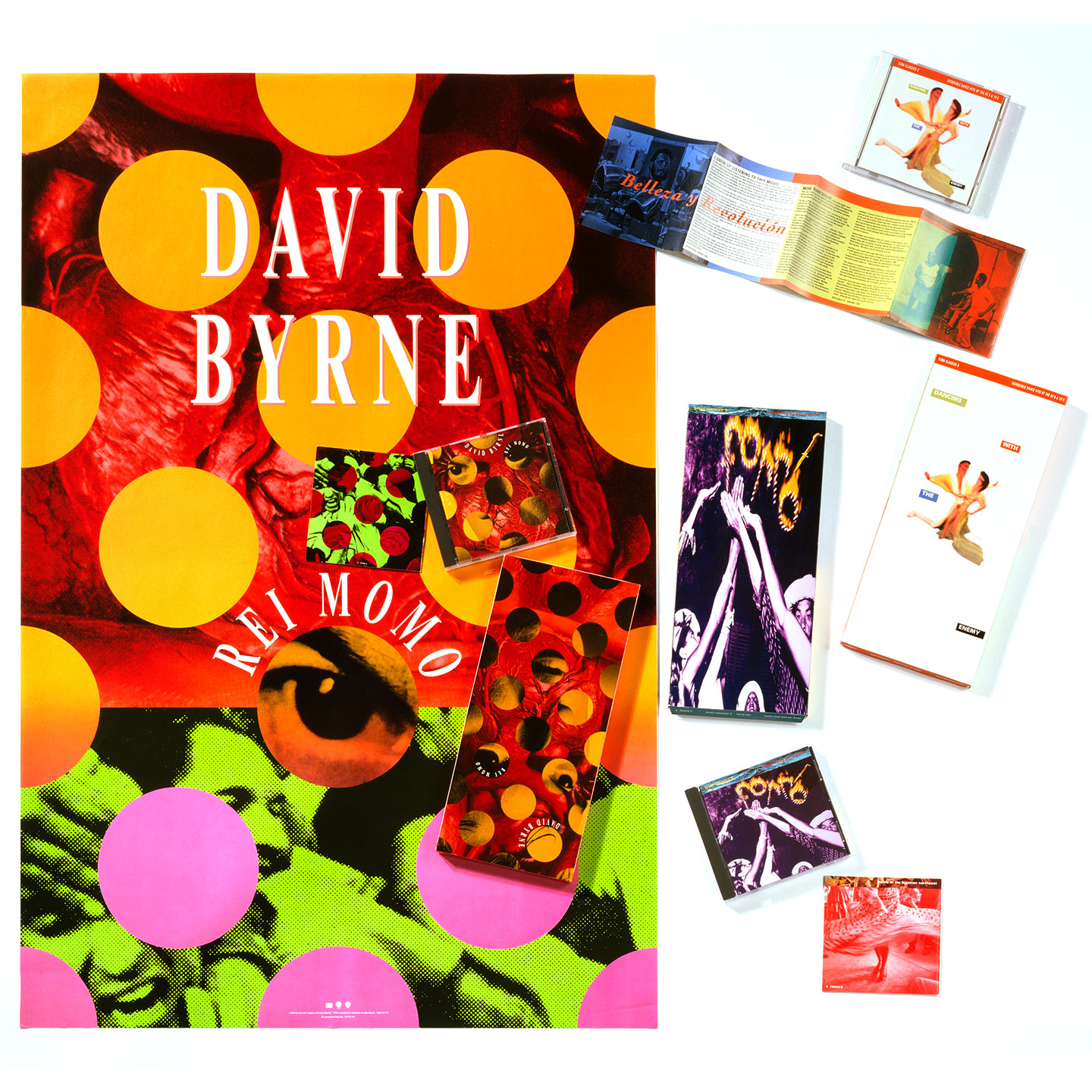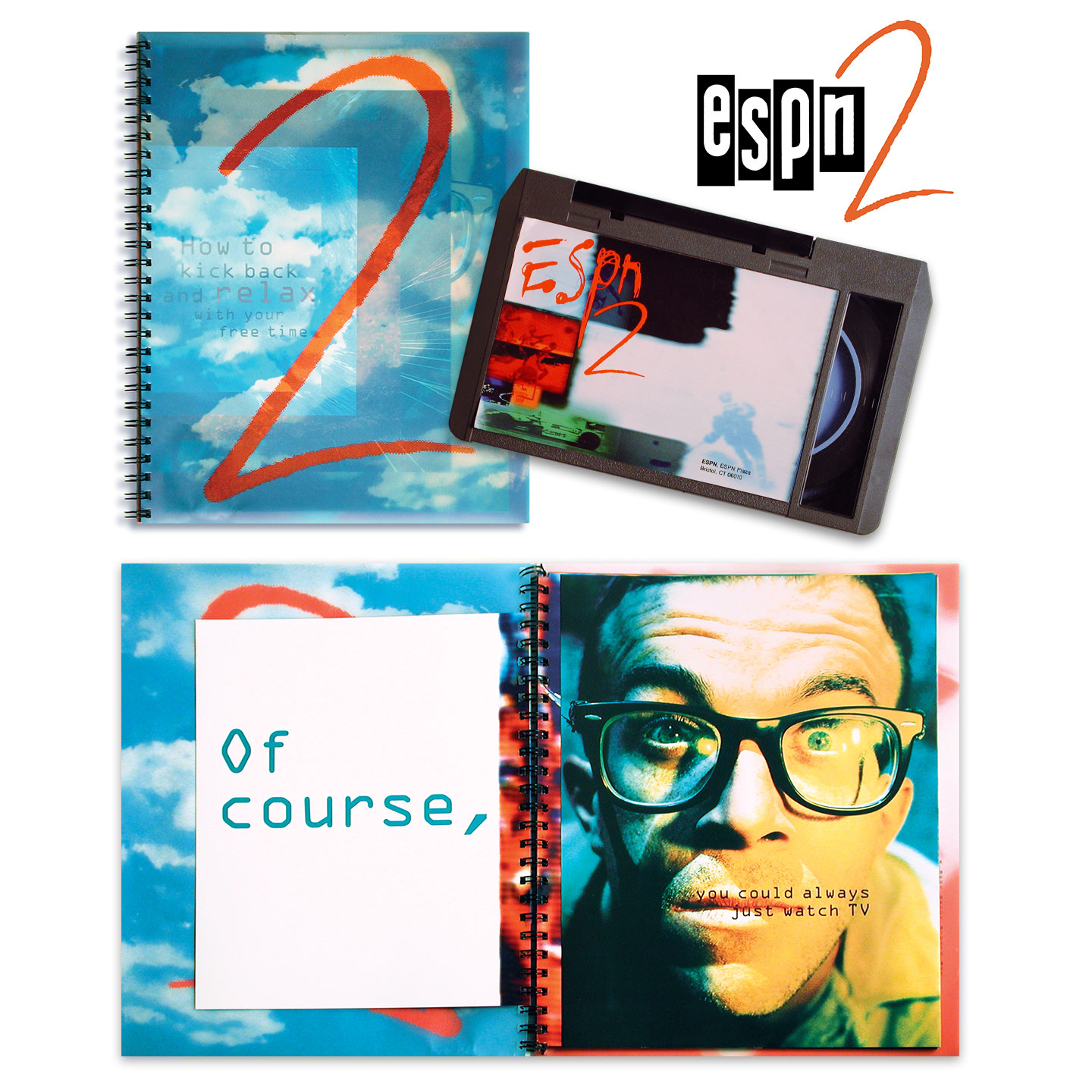 ESPN2
1992
In 1992, Doublespace was part of the launch team for ESPN2. The channel was designed to be a home for extreme sports, equivalent to MTV. Our work on the launch included all the materials needed to sell the new channel to cable providers. Raw, gritty and in your face, the promotion garnered excitement for the new channel.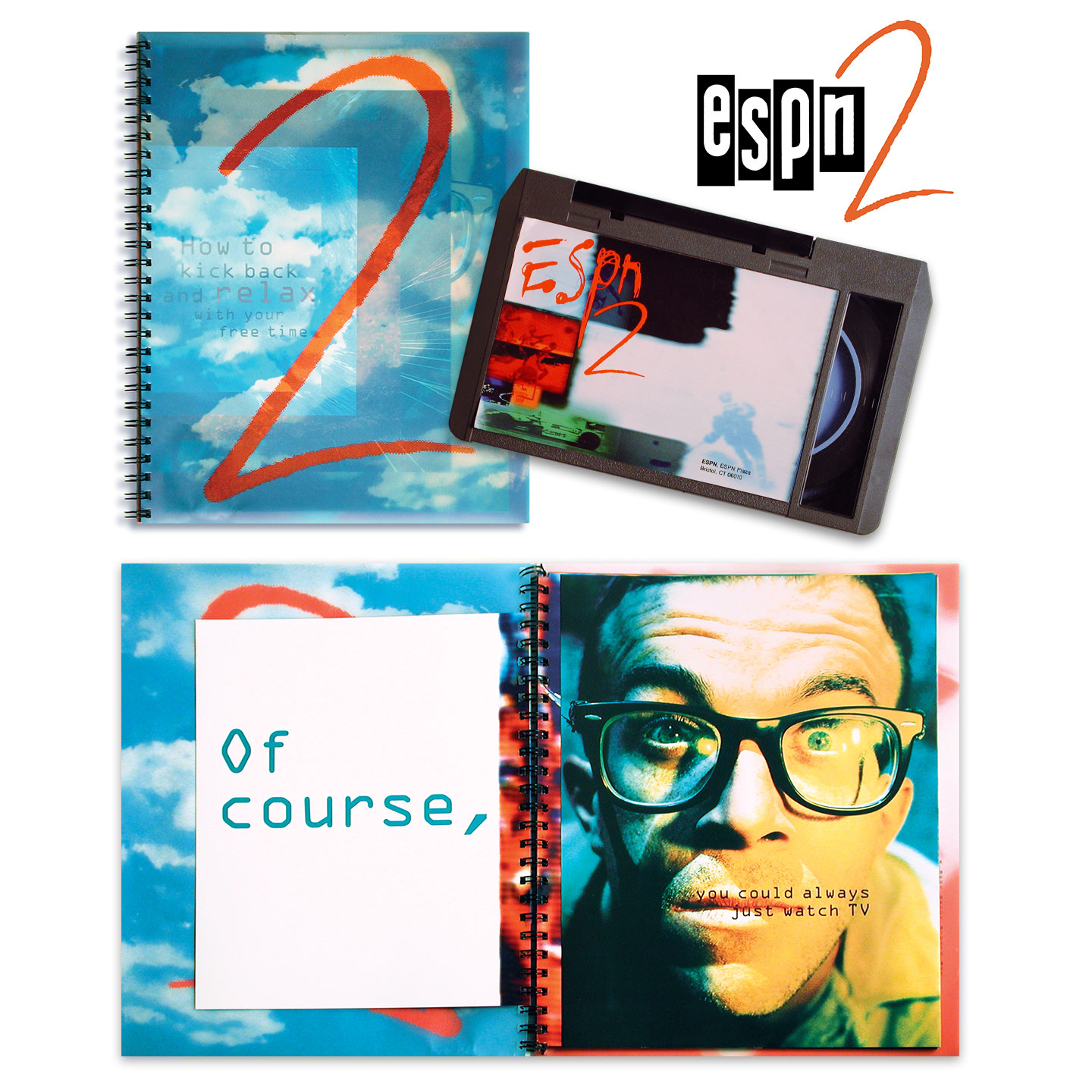 Crunch Fitness
1992
In 1992, Doublespace created the identity for Crunch and defined what it meant to be a downtown gym. Commonplace today, the management team understood that large, impactful signage on the street and logo gear was essential to building the brand. The strong, iconic logo lent itself to excellent brand promotion.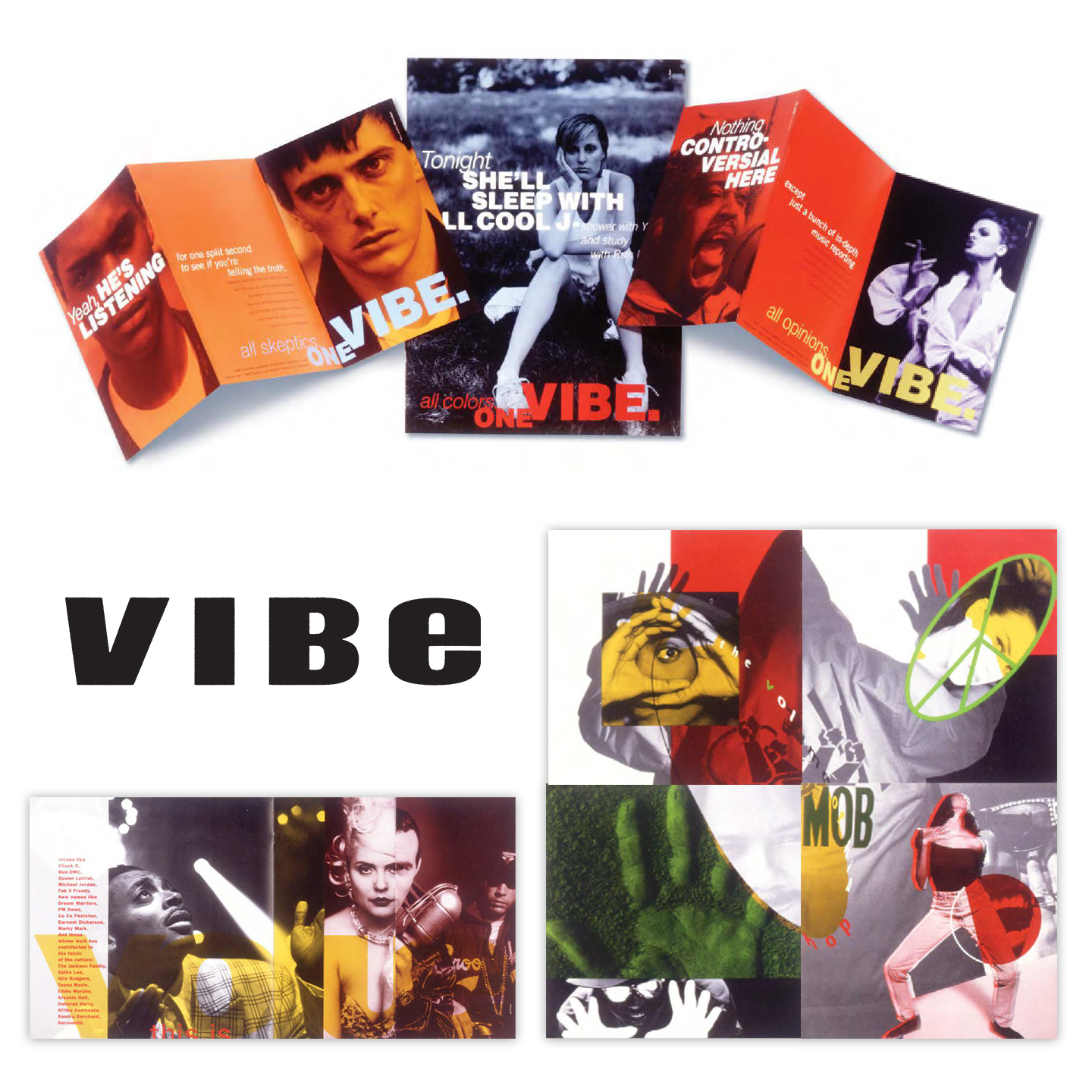 Vibe Magazine
1992-1994
From 1992–1994, Doublespace was part of the launch team for Vibe magazine. Our first job was to determine the extent of advertiser support for this project. The media kit, a metal bound book, told the story of how Vibe would differentiate itself from other hip-hop publications. With the success of the effort, a new magazine was born.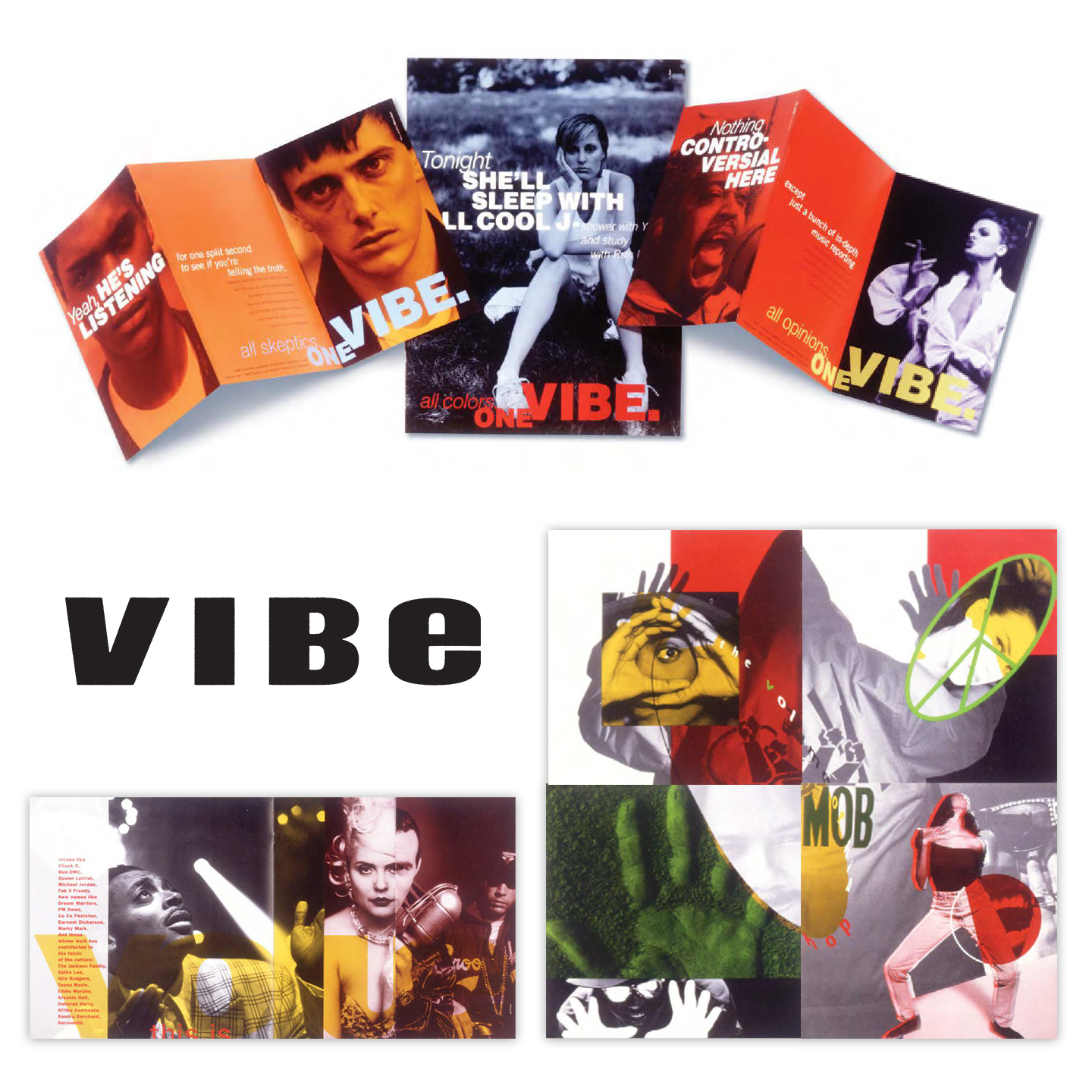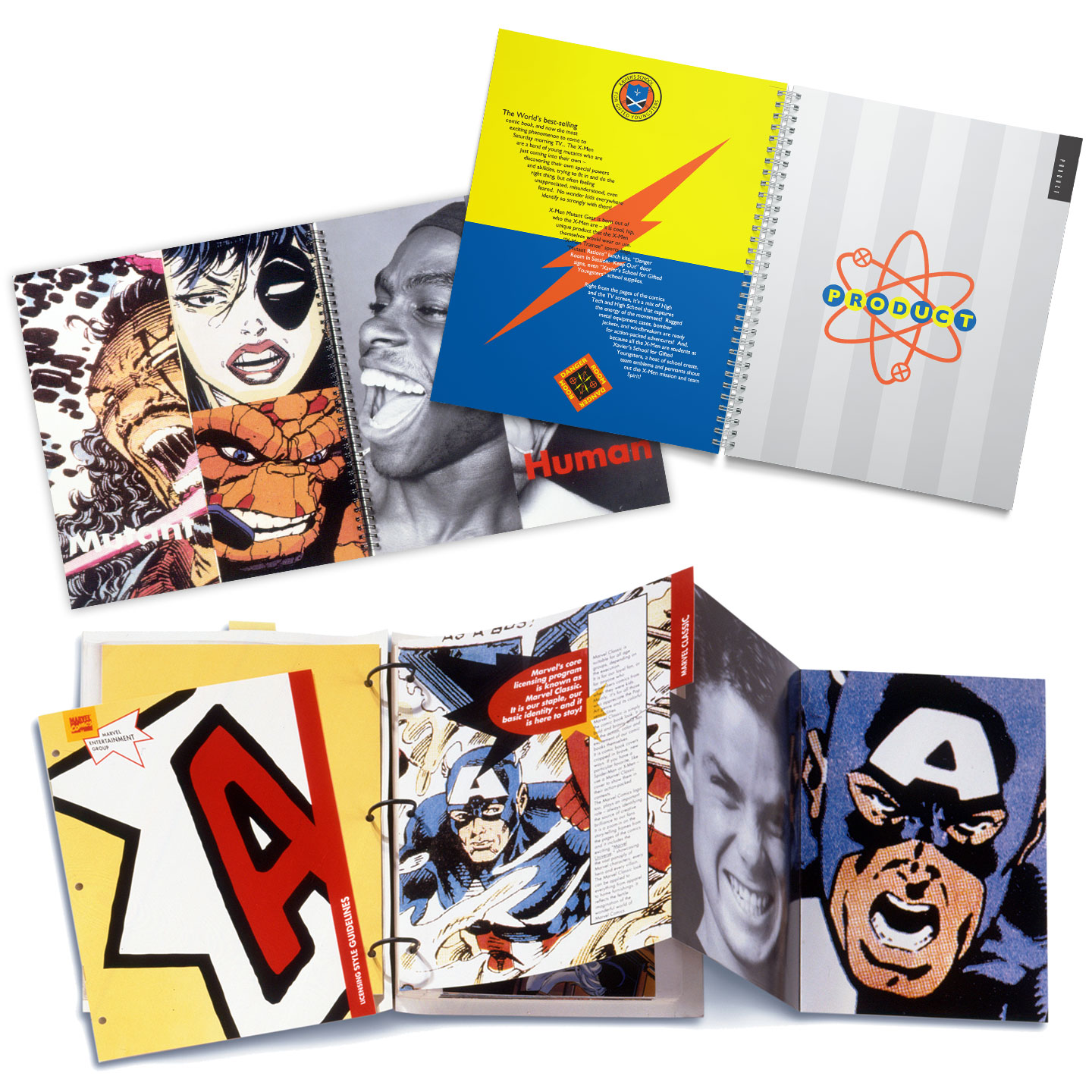 Marvel Comics
1992-1994
From 1992–1994, Doublespace was commissioned to help Marvel Comics transform from a comic book company to an entertainment company in everything from brand communications to licensed products. By celebrating the incredible assets of the stable of Marvel characters, Doublespace created several lines of licensed product for Spider-Man, X-Men, and the Marvel Universe.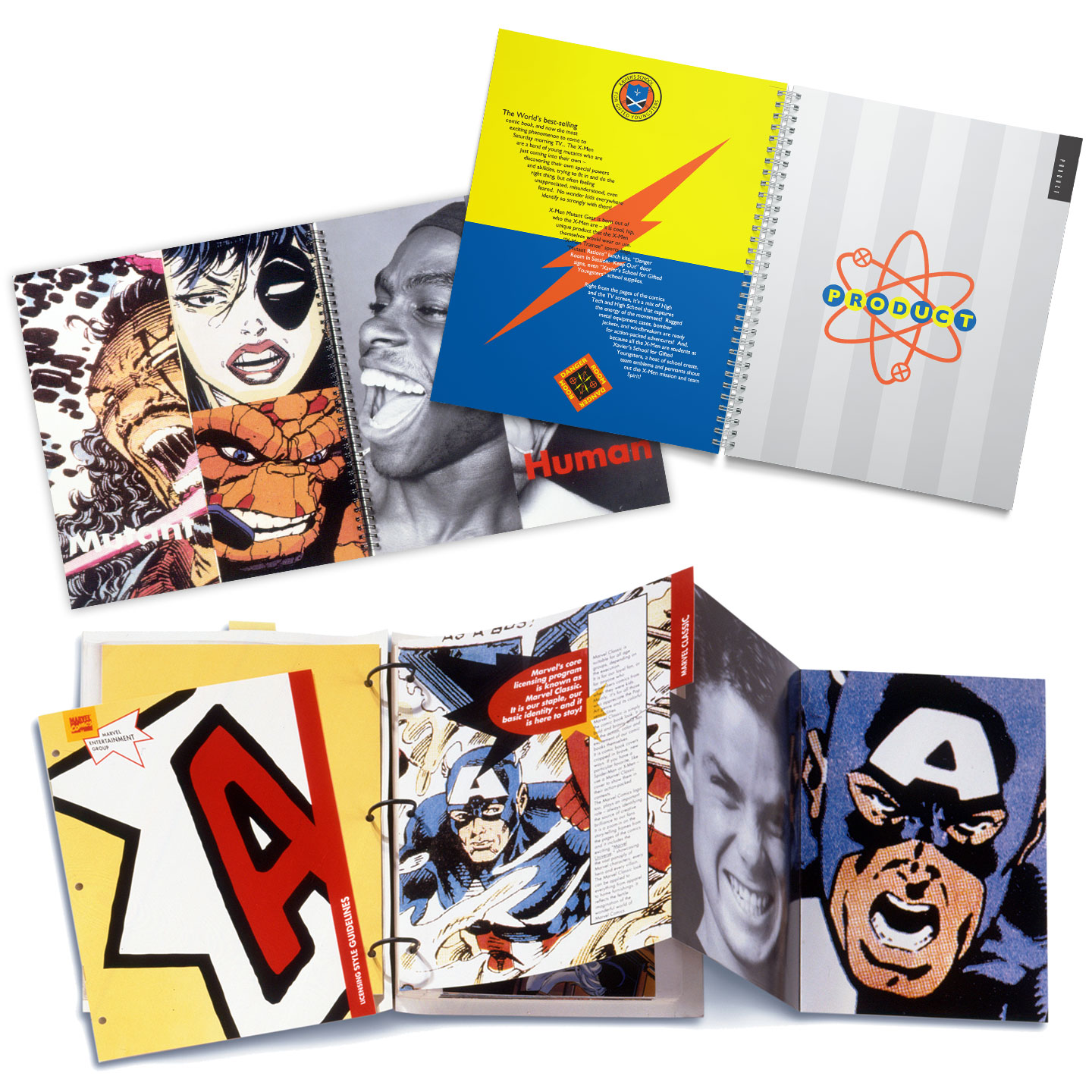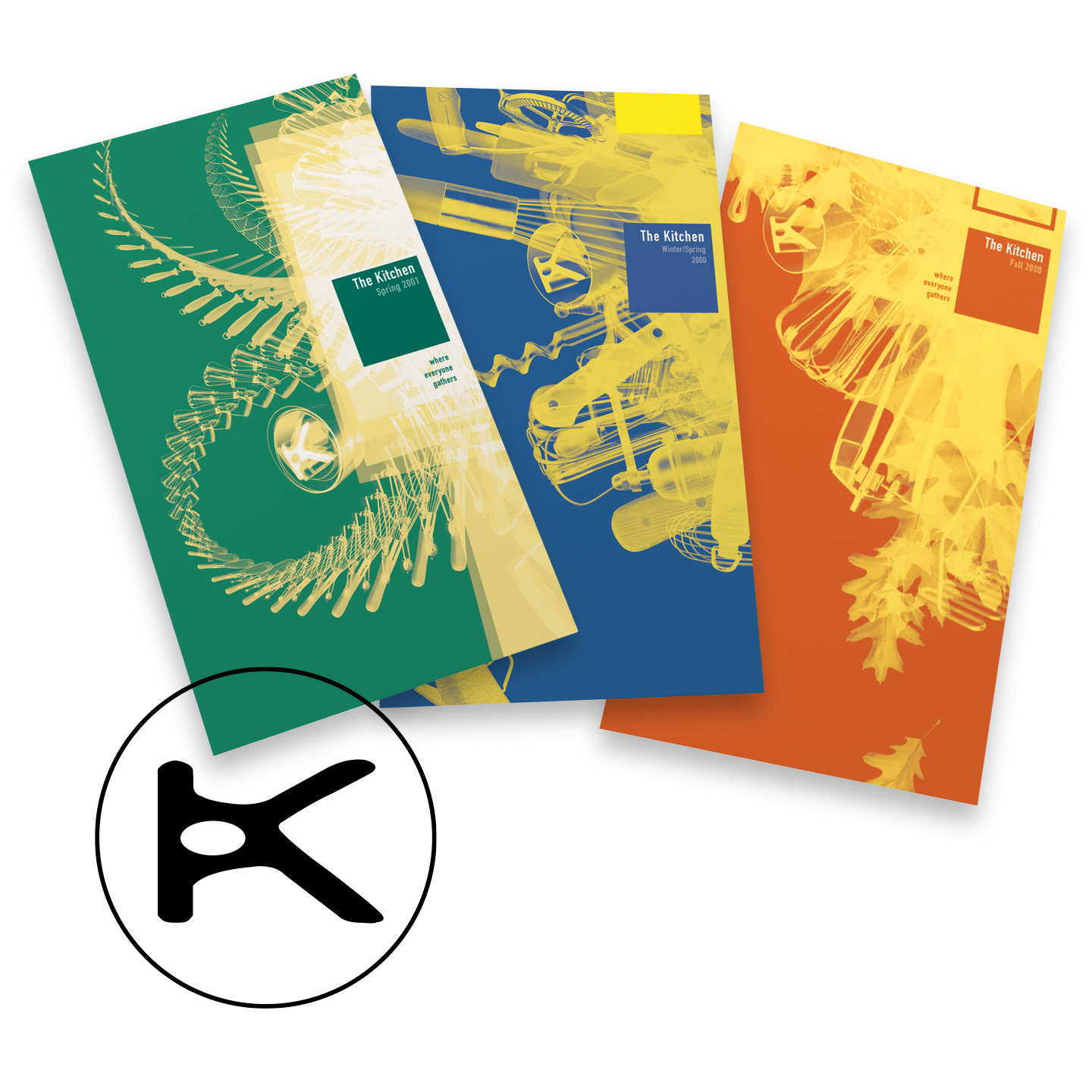 The Kitchen
1996-2001
From 1996–2001, Doublespace reinvigorated The Kitchen, a performing arts organization dedicated to avant-garde performance, video, music, and dance. Using our love and knowledge of the arts as a basis for the exploration, we created the identity, yearly calendars, event-specific communications, and invitations. Scott Osman and Jane Kosstrin sat on the board of the organization and moved The Kitchen into technology innovation and bold marketing initiatives.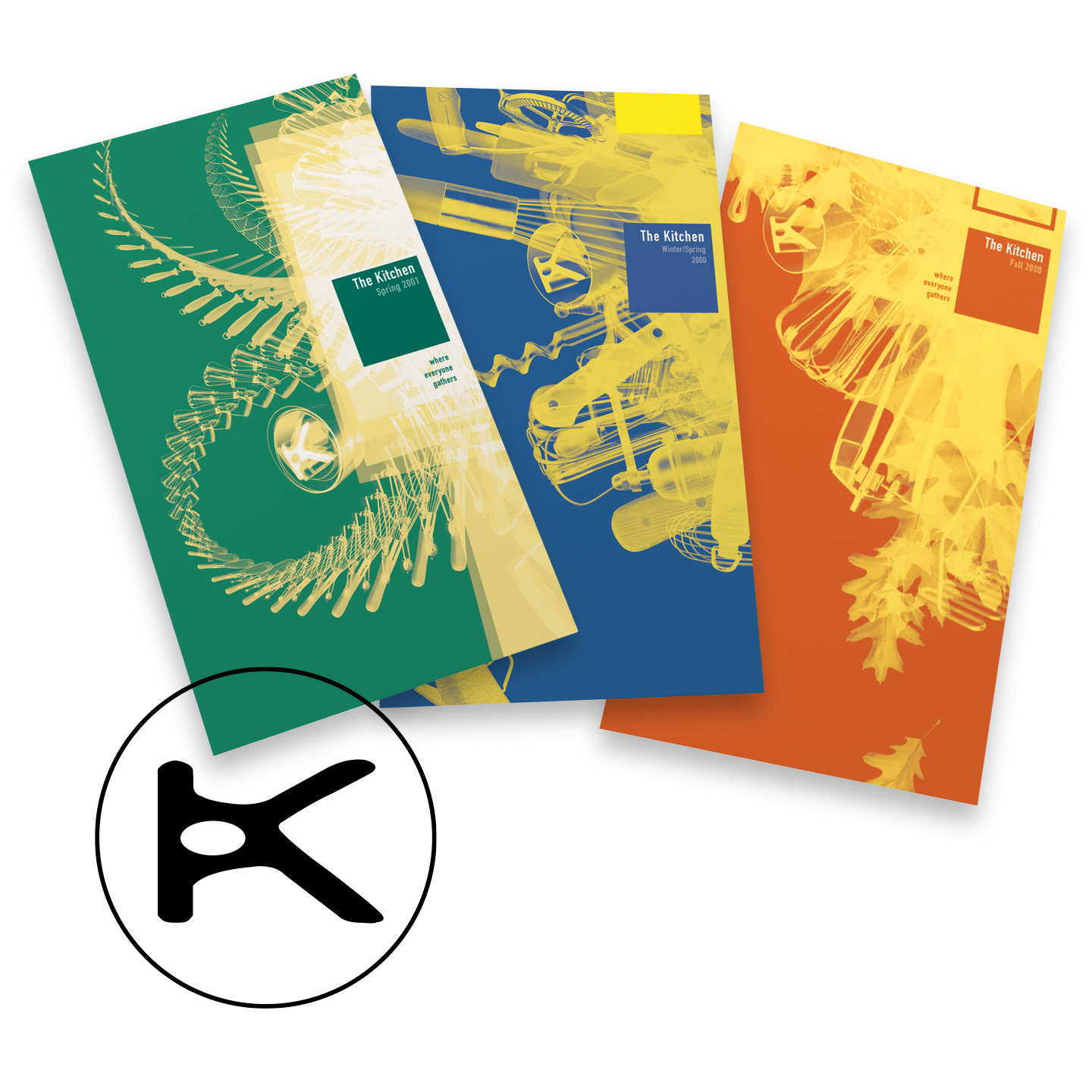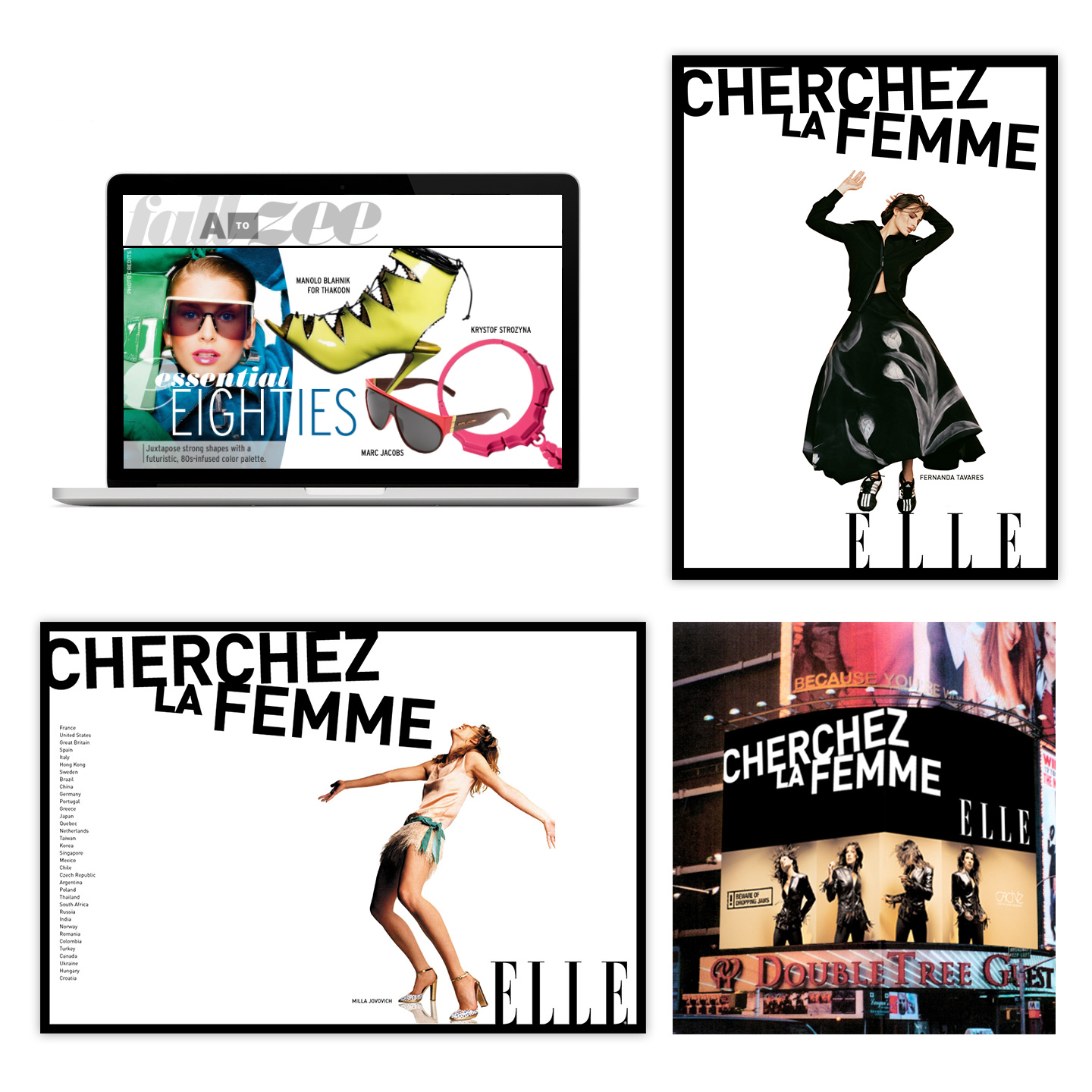 ELLE
2002-2008
In 2004, Doublespace created a brand campaign for ELLE magazine. Cherchez La Femme, captured the original spirit of the brand and propelled it to #2 in its category. The campaign included OOH, print advertising, marketing collateral, and promotions. Our work spanned the period from 2002 to 2008, including promotions for Project Runaway and Guess Watches as well as digital applications and email campaigns.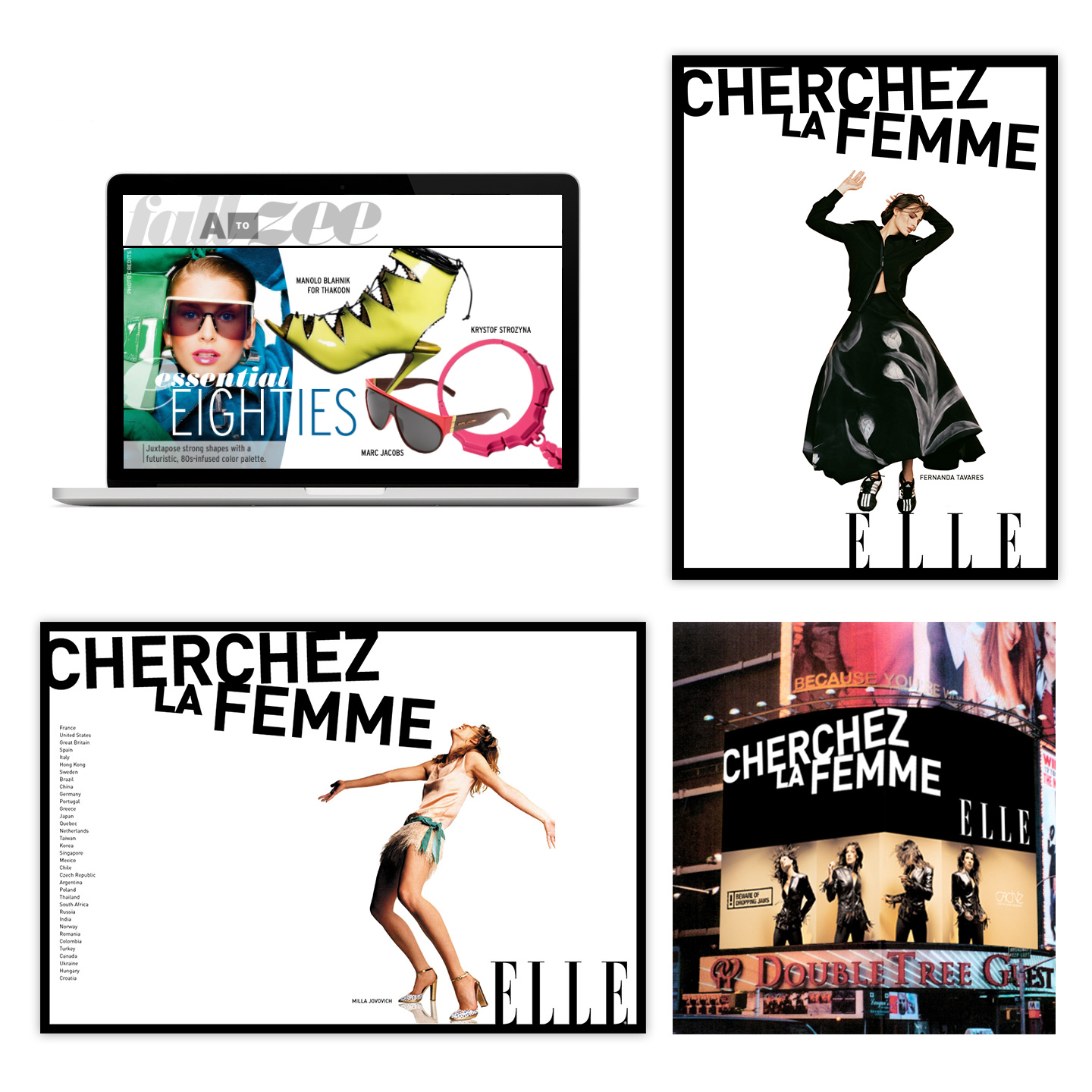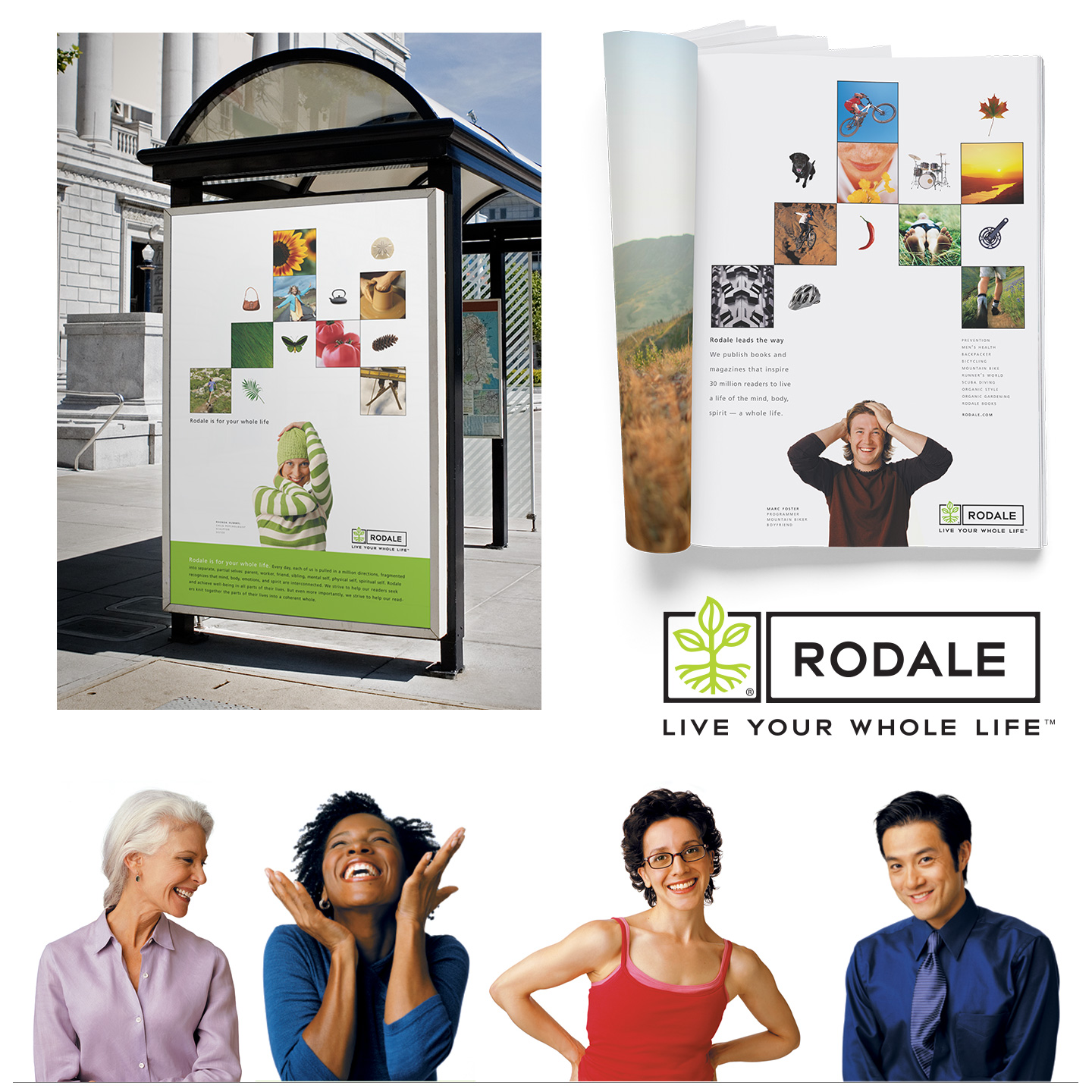 Rodale
2003-2005
In 2004, to dimensionalize Rodale's new positioning, Live Your Whole Life, Doublespace created a series of portraits that visually defined the brand. Each image represented a reader from one of Rodale's major publications. From Runner's World to Men's Health to Prevention, the campaign became a defining element of all the brand communications. Portraits shot by Marc Hauser.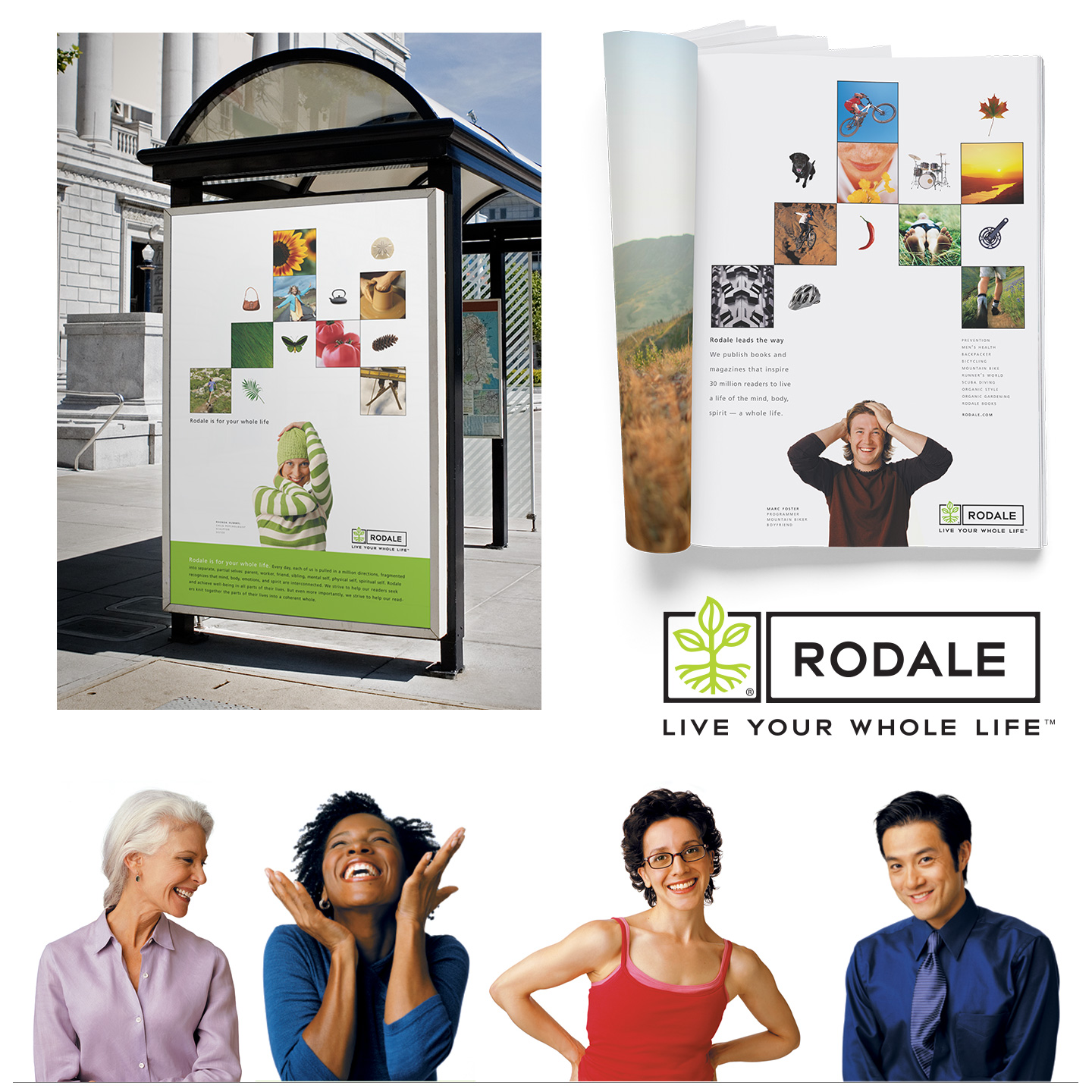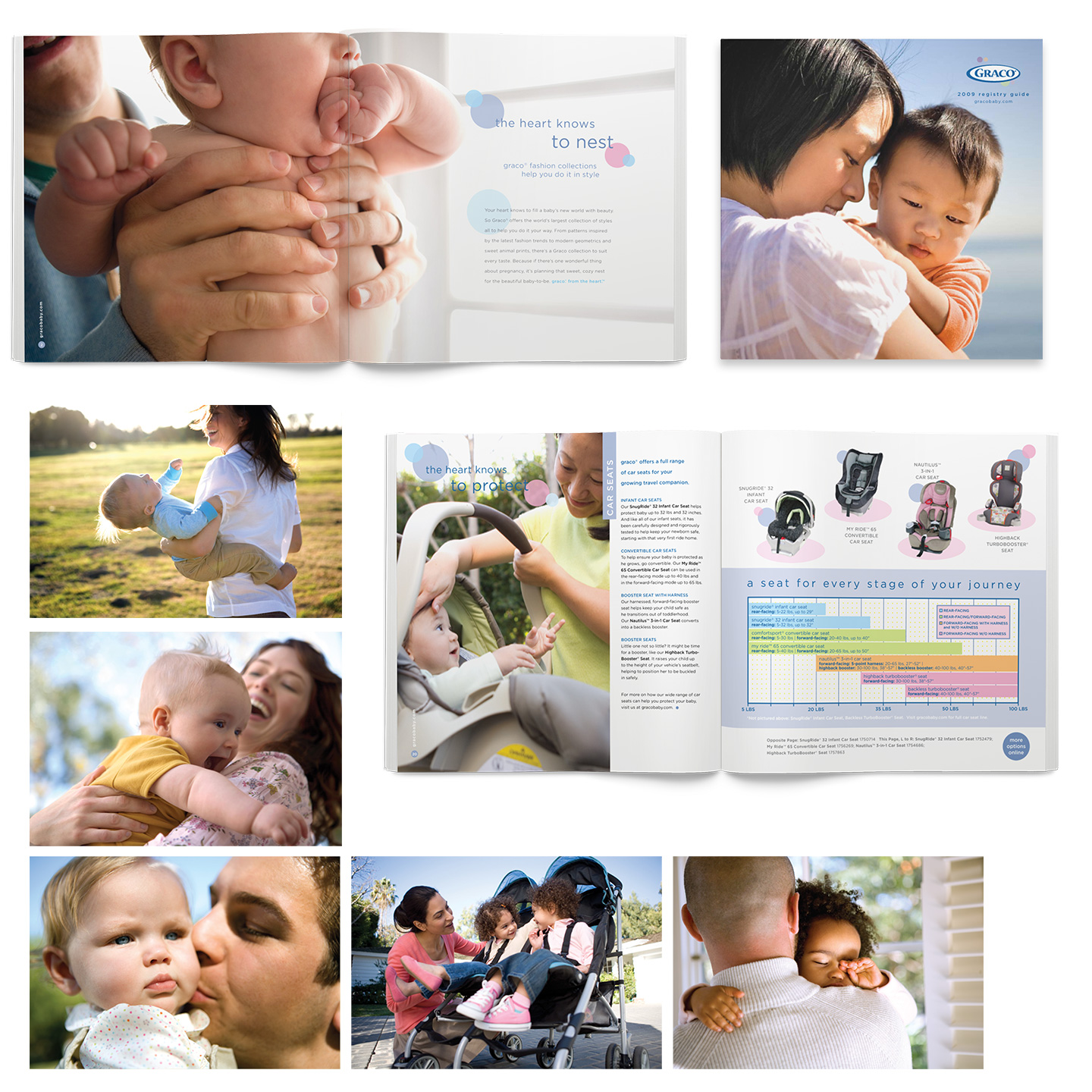 Graco
2004-2010
From 2004–2010, Doublespace was part of the team that transformed Graco from a manufacturing company to the #1 baby brand. Doublespace led a multidisciplinary team that created annual communications strategies for new product launches, retailer marketing programs, online advertising, catalogs, and web solutions. As part of our work, we art directed the imagery that drove the brand and all of its promotional efforts. The defining idea was to capture intimate moments between real parents and their children. Parent/child images by Ted Catanzaro and child images by Kate Powers.