Launching a new promise to the public
Queens Public Library
Brand
Digital
Marketing
Print
Research
Signage
Libraries are among the last open and democratic institutions in the country. For more than 120 years, Queens Public Library has been championing social and intellectual freedom for one of the most diverse communities in the nation. 
Our work for Queens Public Library launched their renewed promise which reflects their deep and abiding commitment to the people of Queens.
The name
To celebrate the community at the heart of the library system, we have added "Public" back into the name. By becoming "Queens Public Library," we reinforce the promise that this library is truly at the center of the community and serves the people of Queens.
The mark
The new logo uses two- and three-dimensional space to express both the physical and cultural characteristics of Queens Public Library. In two dimensions, the mark is the letter Q, referencing the name of the institution and its borough. In three dimensions, the logo houses both an open book and an open doorway, extending our promise to the public to welcome everyone who comes through our doors.
The logo seamlessly nests into a facet pattern that represents the borough's urban grid as well as the multitude of perspectives that comprise the library's staff, people, and resources.
We speak your language
The tagline embodies the library's commitment to welcoming everyone and respecting their wide-ranging backgrounds and experiences. We speak immigrant, tech, DACA, chess, business, dance, romance, gardening, Spanish, Urdu, Russian, LGBTQ, and countless others, and are here to help everyone get what they need.
To engage all the people who visit and work at the library, we created a series of "We Speak" signs that everyone can personalize to share the interests and issues that speak to them.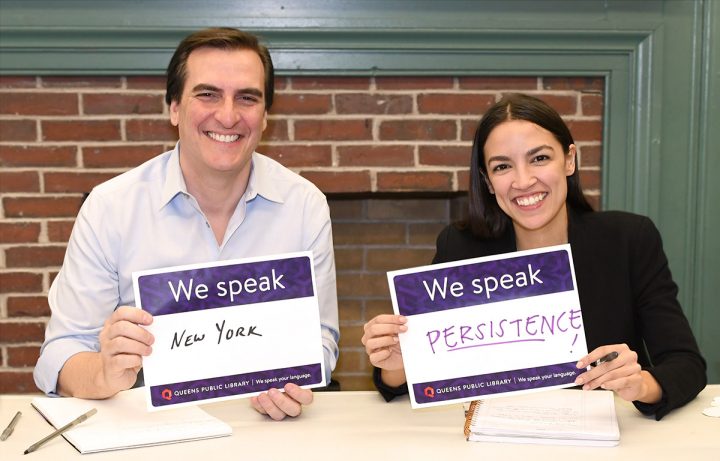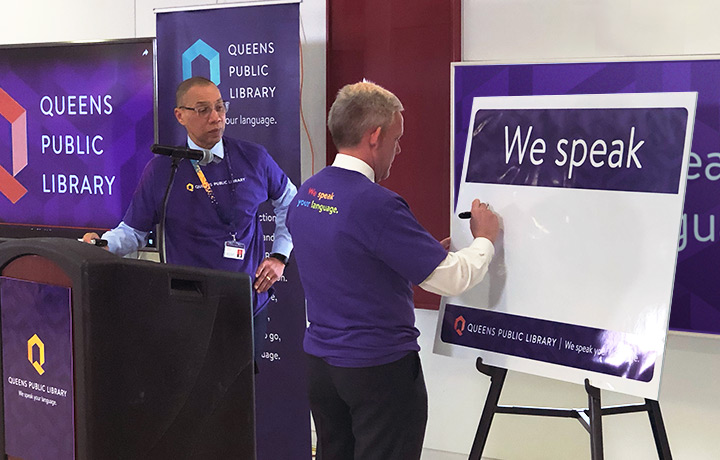 Brand Applications
Implementing the new visual identity—including the logo, facet pattern, and expansive color palette—on library cards, publications, vehicle wraps, and much more celebrates the library's renewed promised to the public.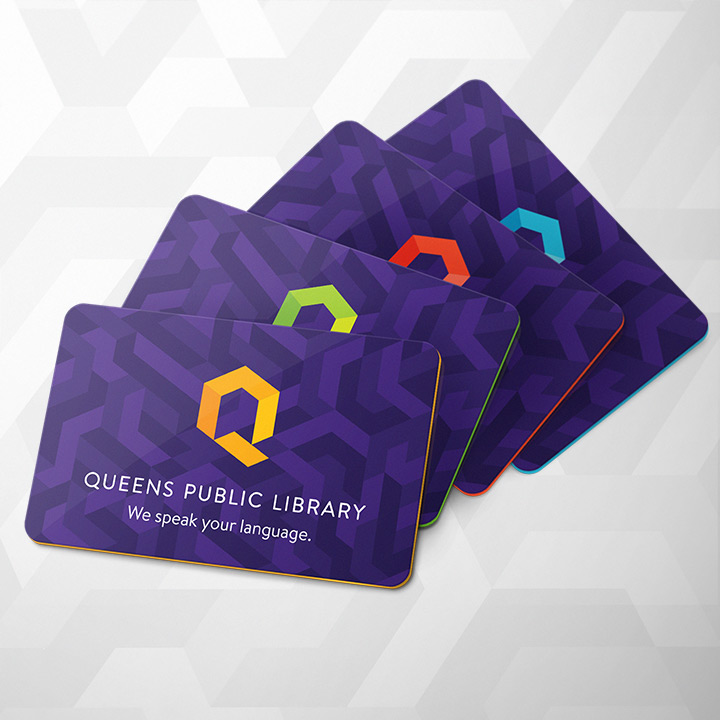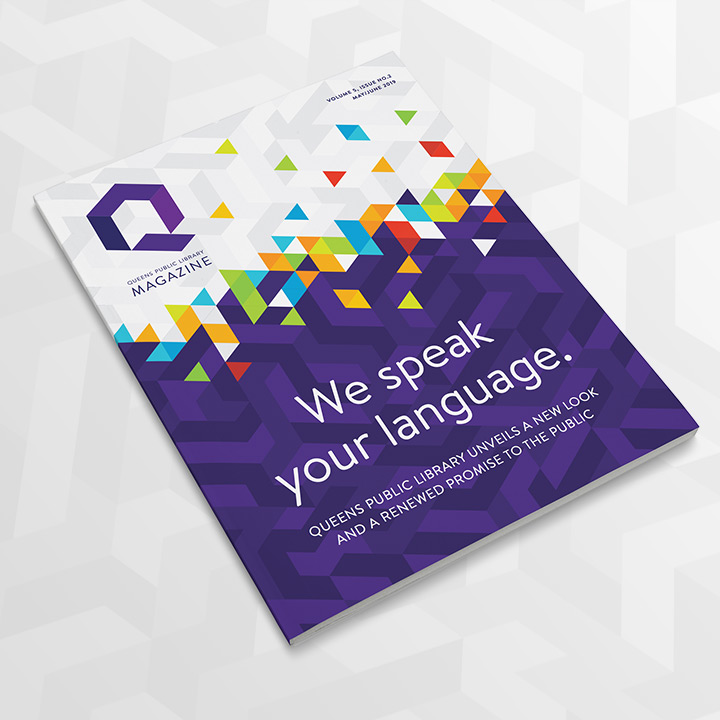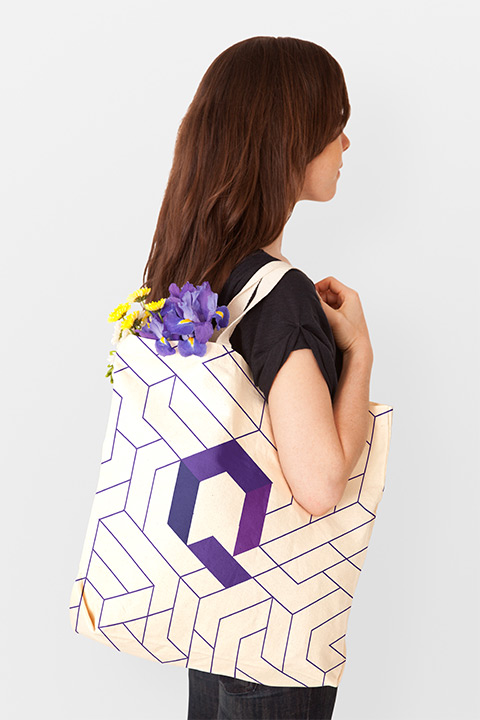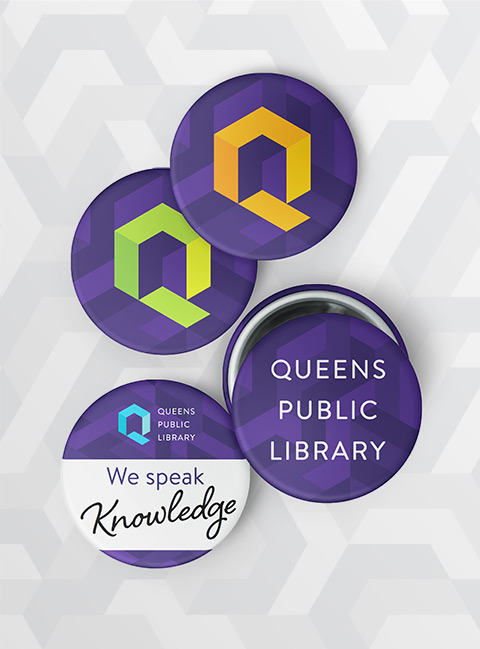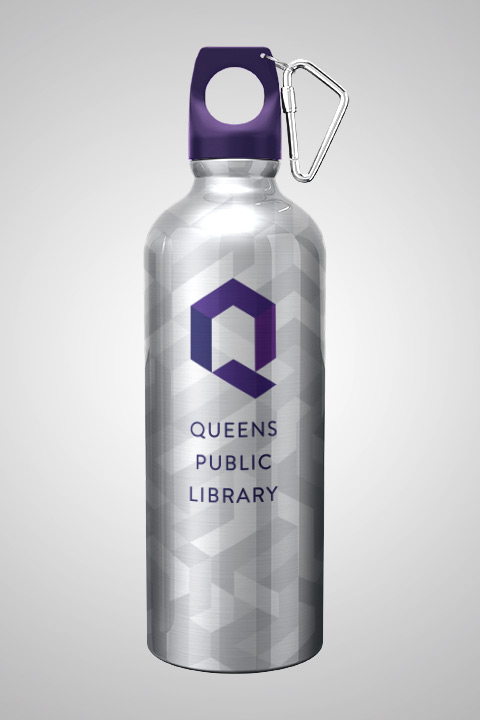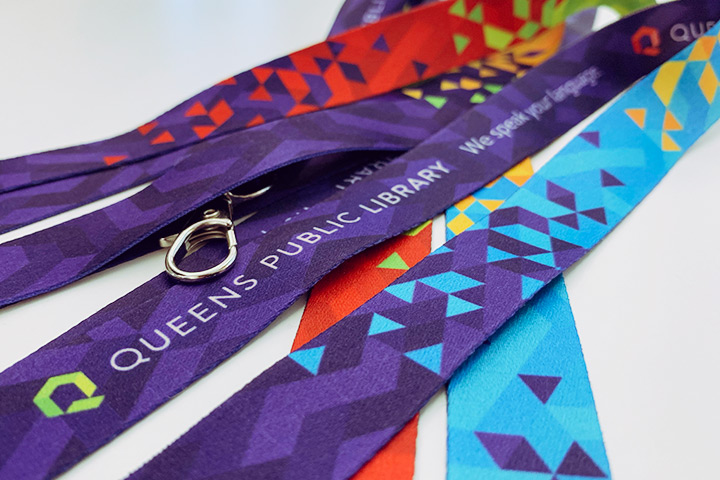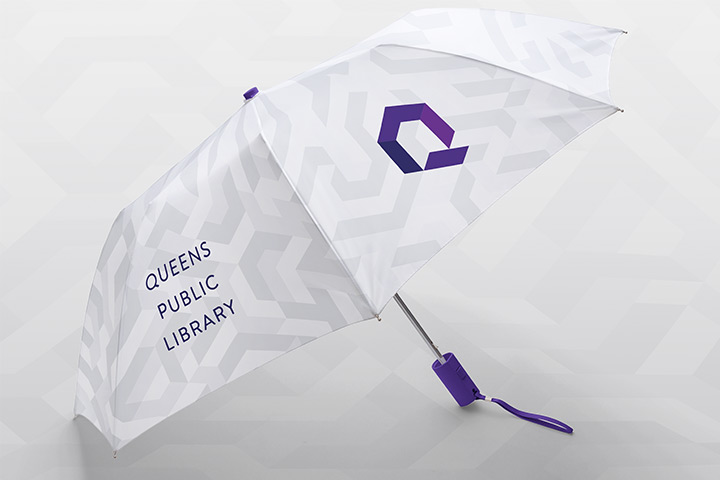 The Results
"We speak your language" and the new visual identity has become a rallying cry for the library, capturing the spirit of its staff and celebrated by supporters, elected officials, and competitor libraries.