Showcasing talent beyond the runway
IMG Models
Digital
Mobile
For over two decades, IMG Models has dominated the international model management industry, boasting a roster that includes global superstars such as Kate Moss, Gisele Bundchen, Karlie Kloss, Ashley Graham, and Gigi Hadid. Created as a division of IMG Worldwide, the agency was founded on the simple yet innovative philosophy that models could be managed as talent in the same vein as professional athletes, actors, and other entertainers. That beyond the pages of a magazine or a runway show, their popularity could be leveraged into strong personal brands.
Tasked with translating this vision into the digital space, Doublespace transformed IMGmodels.com into the new standard of model agency websites. Nominated for a 2014 Webby award in the beauty and fashion space, the website has continued to celebrate the breadth and depth of their talent's work while providing innovative and user-friendly tools for industry veterans, aspiring models, and fashion junkies alike.
Visit IMG Models for more.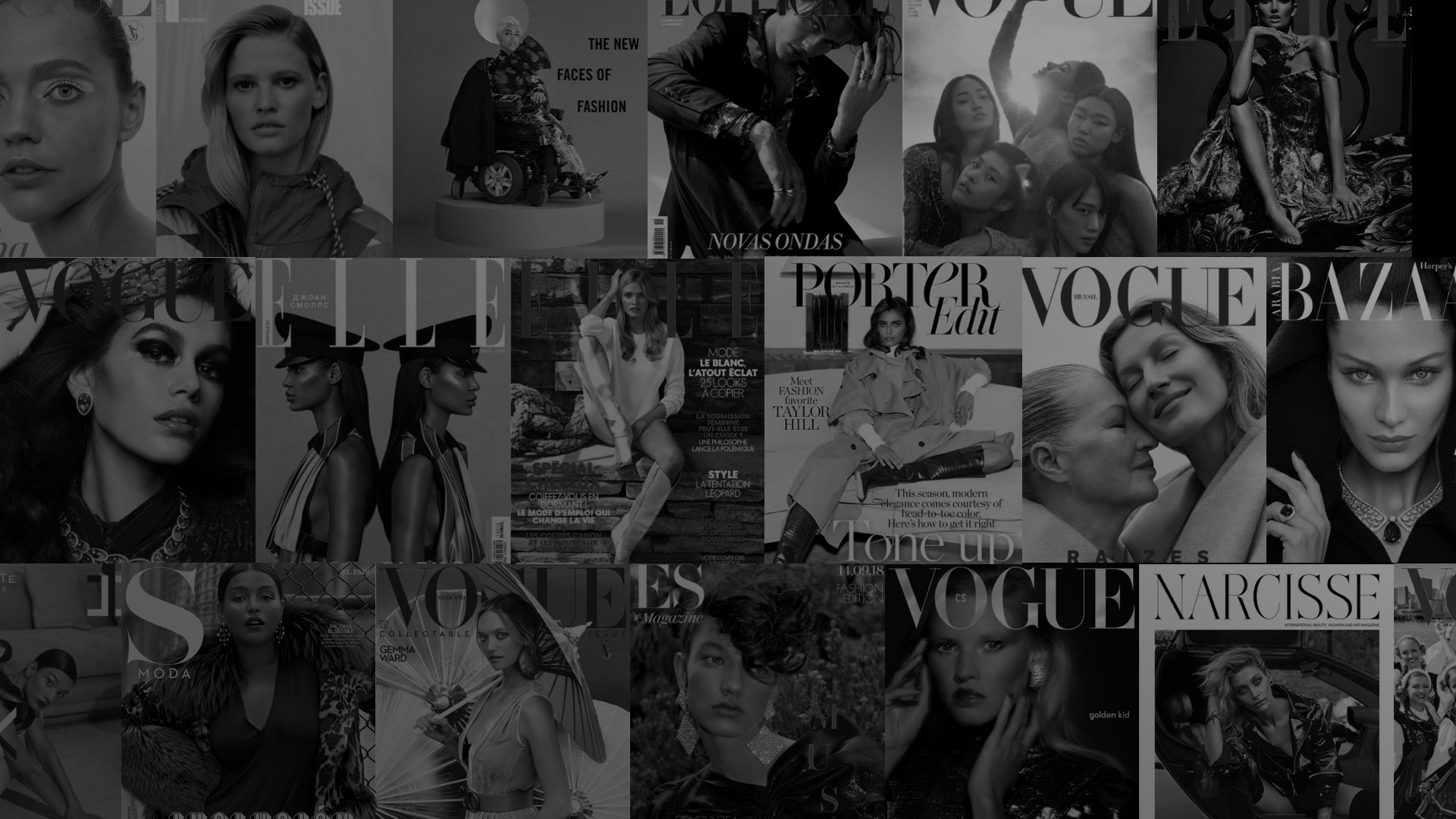 Immediate Impact
The IMG Models home page employs a full bleed carousel, large photographs, and video feeds to celebrate the latest in fashion from around the world. The page is designed in dynamic modules, creating an entirely new experience from one day to the next. IMG can reorder and choose to display or hide sections.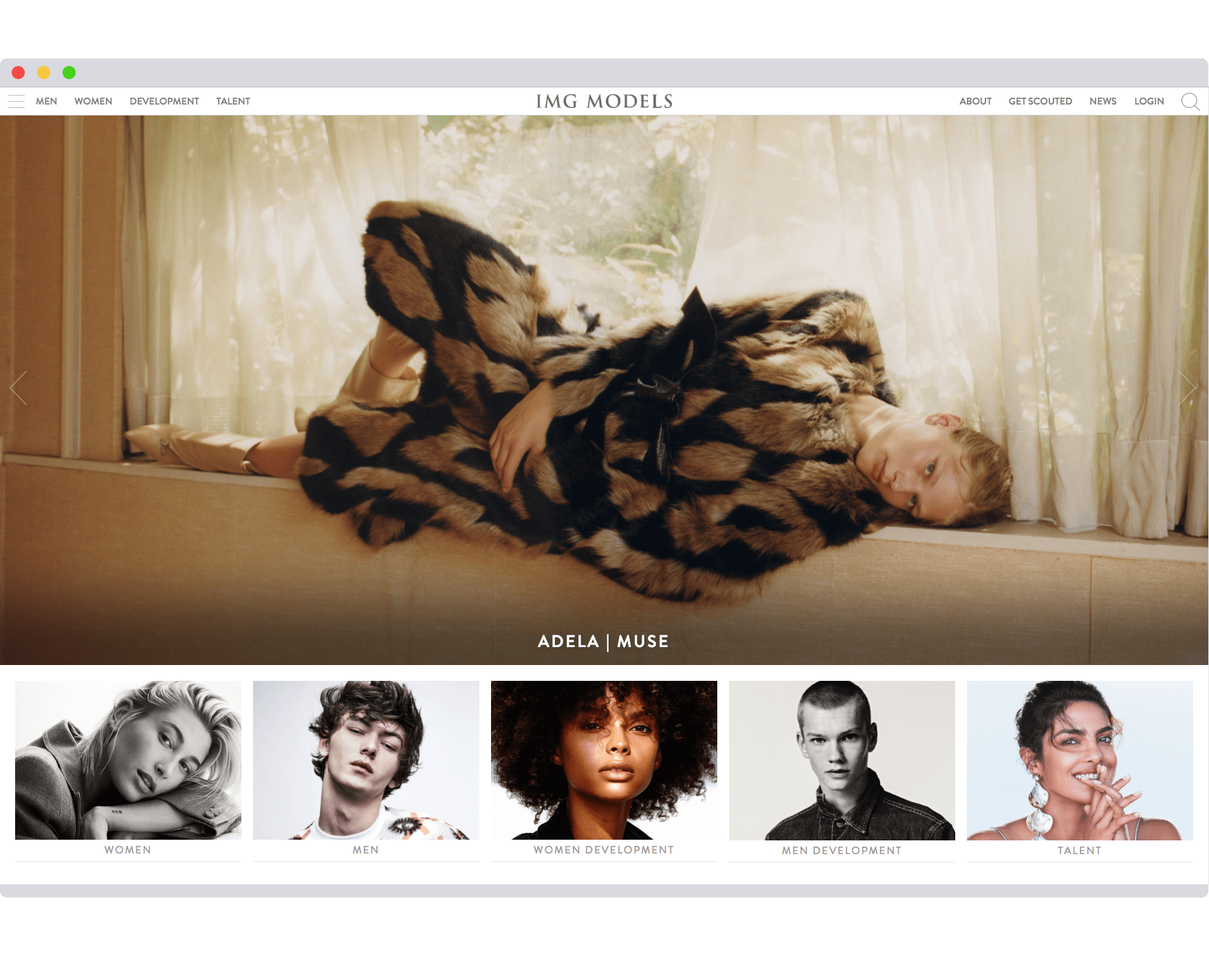 Talent Redefined
The Model Pages are built on a completely responsive, modularly customizable template, allowing each model's strengths to shine by choosing which types of content to promote, and displaying that content in its best state at all device sizes.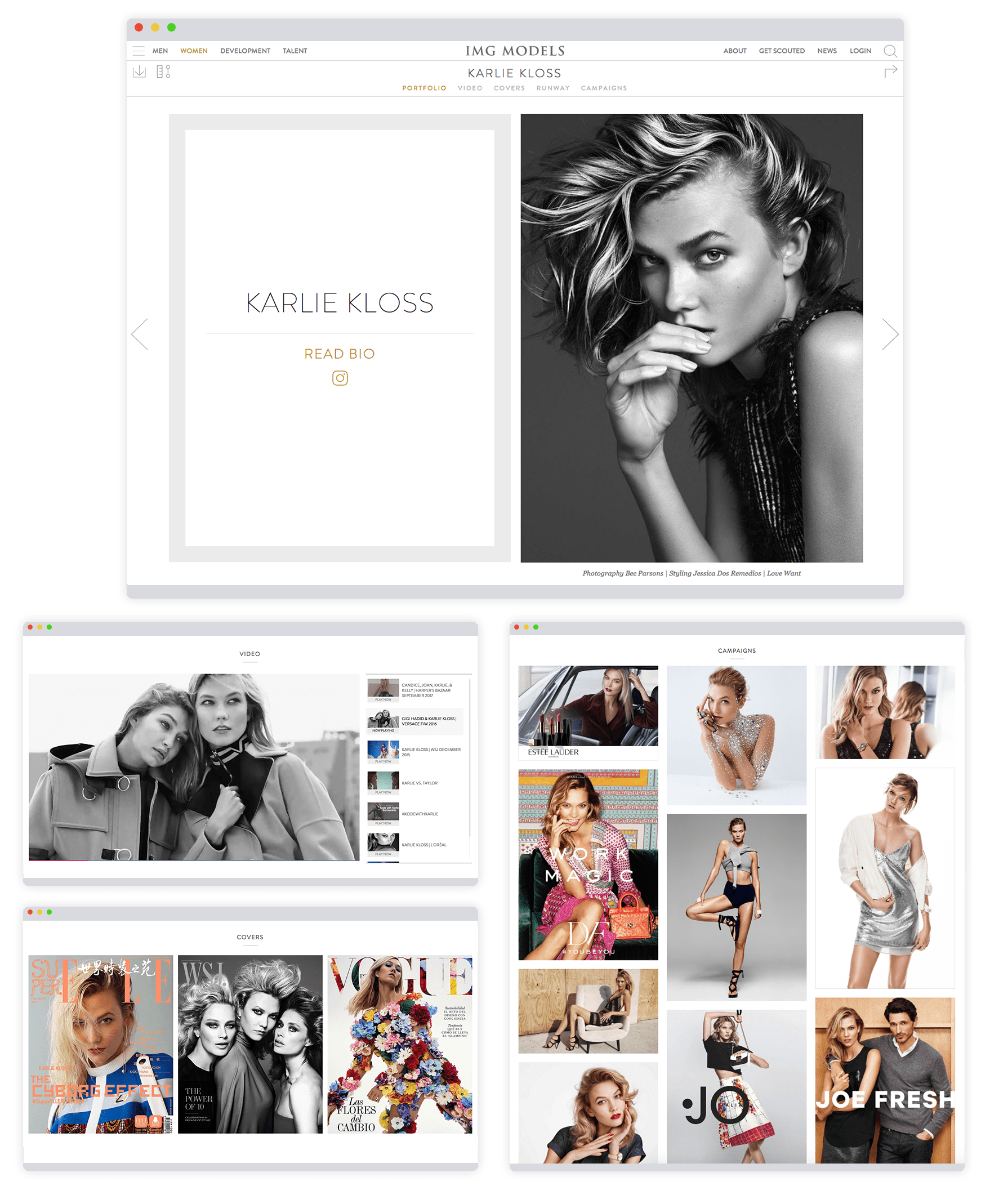 Best-in-class industry tools
Innovative and thoughtful experiences throughout the site (such as an auto filling search bar with thumbnails), a deep filter system for model boards, quick-view stats on hover, model thumbnails, easy model saving, and a custom portfolio system ensure dramatically streamlined workflows for both IMG staff and the larger industry audience.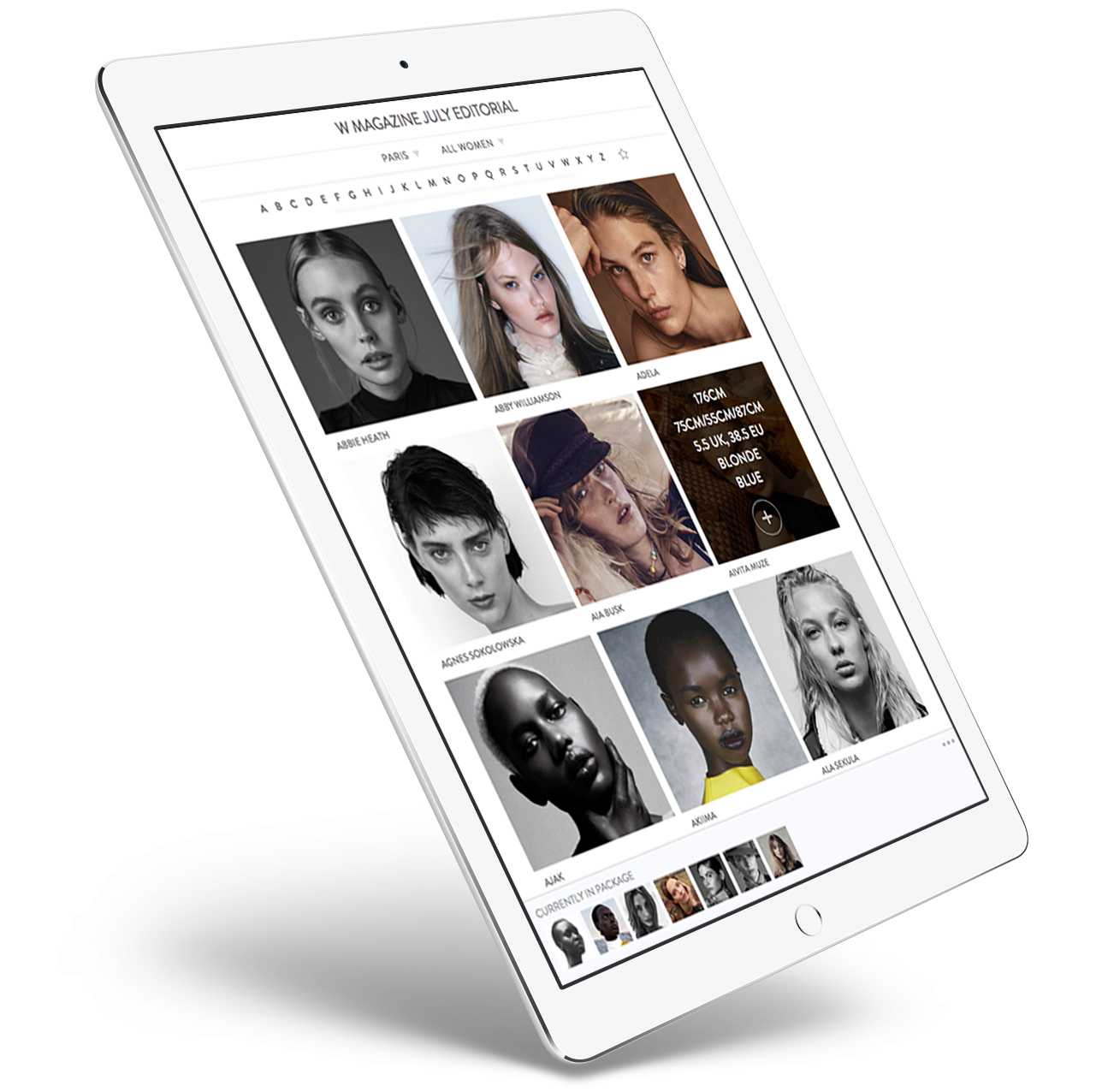 The Ultimate Fashion Archive
The News section employs complex meta-tagging to allow users to filter articles by content and model type, as well as a feed specific to IMG Models new division of original content. Article pages employ an oversized carousel to put the world-class fashion photography front and center and links to relevant model pages and recommended articles ensure site stickiness and an impressively low bounce rate.